Event date:
Monday, March 9, 2020 -

09:00

to

17:00
Event Location:
Monday 9th March 2020 Sofitel Sydney Wentworth 61-101 Phillip Street Sydney NSW 2000
Monday 9th March 2020
Sofitel Sydney Wentworth
61-101 Phillip Street
Sydney NSW 2000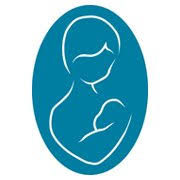 Breastfeeding: sustaining a healthy future
The Australian Breastfeeding Association is proud to present the 2020 Health Professional Seminar Series, Breastfeeding: Sustaining a healthy future. Breastfeeding is not only the first critical step for a child's healthy future - it is also a significant element of the United Nation's Sustainable Development Goals. In Australia, breastfeeding is worth $3.6 billion to the economy, while producing zero annual greenhouse gas emissions. This seminar series brings together world renowned experts in infant feeding to present crucial research and identify ways to create positive breastfeeding relationships that will contribute to health, environmental and economic outcomes in Australia, now and into the future. With a focus on important and highly topical issues impacting Australian families, the seminar series will provide you with a significant advantage in supporting the mother-baby dyad, as well as a unique understanding of how breastfeeding contributes to long-term environmental sustainability. Register now to support ABA's free mother-to-mother breastfeeding support programs and services.
Contact person:
Registration Rachel Washington MECCA Concepts Pty Ltd PO Box 2646 Mount Waverley VIC 3149 0412 996 711 rachel@meccaconcepts.com.au
Registration Rachel Washington MECCA Concepts Pty Ltd PO Box 2646 Mount Waverley VIC 3149 0412 996 711 rachel@meccaconcepts.com.au