PETstock Vet has been accredited as a Breastfeeding Friendly Workplace since November 2018.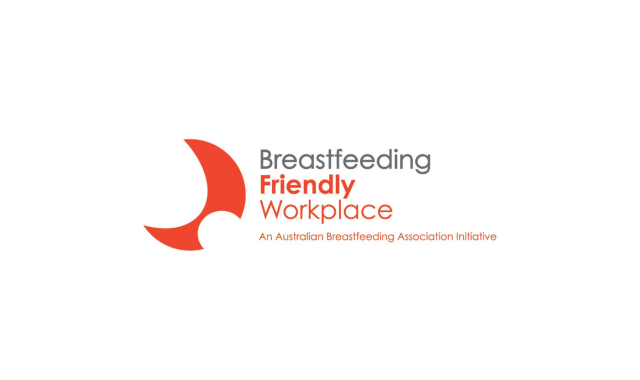 PETstock VET achieved Breastfeeding Friendly Workplace (BFW) accreditation for its 20 veterinary clinics around Australia. PETstock VET is the veterinary branch of Australia's second largest pet retailer, PETstock.
A 100% Australian, family owned and operated business, PETstock VET prides itself on the support the organisation provides for their employees. Considering 88% of the organisation's workforce is female, applying for BFW accreditation was a no-brainer.
'Although we've only just received accreditation, we've already received lots of positive feedback from Vet mums about to go on maternity leave', said Dr Sasha Nefedova, General Manager at PETstock VET.
'The safety and reassurance BFW accreditation provides allows our employees to feel relaxed throughout the pregnancy and on their return to work', she said. As a working first-time mum and veterinarian herself, Dr Sasha was apprehensive about returning to work after maternity leave so she joined a closed Facebook group for 'Vet Mums'.
'The Facebook group I joined was really great. I was inspired by the strength and motivation of Vet mums to work on their career while also having children and navigating the balance. I posed a question to the group on what they would actually find useful when returning to work and breastfeeding was a huge concern', Dr Sasha said.
As General Manager of PETstock VET, Dr Sasha has been the driving force behind PETstock VET's BFW accreditation. With such a large number of veterinary clinics around Australia, Dr Sasha's motivation and enthusiasm for the process was a great asset and very helpful to get the BFW accreditation finalised. However, even though Dr Sasha was the driving force for the accreditation itself, throughout the process PETstock VET employees around Australia have been hugely supportive and enthusiastic about BFW accreditation. Most of the clinics around Australia were accommodating breastfeeding mothers to the best of their ability in their own way already.
Dr Jessica Pickett is Head Veterinarian at PETstock VET in North Lakes in Brisbane and is currently breastfeeding Austin. Even before achieving BFW accreditation, PETstock VET was doing everything they could to accommodate Dr Jessica and make her feel welcome at work through her breastfeeding journey.
'PETstock VET is unlike any other veterinary clinic I have worked for', said Dr Jessica. 'The company's family values are reflected in not only their support of breastfeeding working mums, but also in their willingness to provide flexible work arrangements. Even though I had only been working at PETstock VET for a couple of months at the time, they were happy to accommodate my young baby and my husband at the recent PETstock conference, so I could continue breastfeeding between lectures. As a busy veterinarian I greatly appreciate the flexibility to express breastmilk at work in the comfort of a private room, without the criticism or time bartering that my colleagues have experienced at other veterinary clinics. The care and support I received as a breastfeeding working mum has earned my long-term loyalty to PETstock VET and I can see myself working here for the next 10–15 years.'
PETstock VET achieved BFW accreditation in November 2018 and there were some challenges in finding an appropriate space for employees to breastfeed or express in private. The 'Euthanasia Room' ended up being the solution.
'Euthanasia rooms are a perfect space as they are quiet, separate from the main area, have comfortable seating and a calming ambience', said Dr Sasha.
Although euthanasia and breastfeeding may seem at odds with each other for those of us outside the veterinary profession, for people who work in the profession, euthanasia rooms are a normal and necessary part of their work environment and PETstock VET have not had any employees complain that the rooms are not suitable as breastfeeding rooms. Where euthanasia rooms are not available, an office or third consultation room will be used. However, if required, an alternative room can be found if any employee does not feel comfortable using the euthanasia room as a breastfeeding or expressing room.
Congratulations to PETstock VET on their recent BFW accreditation!
"The care and support I received as a breastfeeding working mum has earned my long-term loyalty to PETstock VET. I can see myself working here for the next 10–15 years."

- Dr Jessica Pickett, Head Veterinarian, PETstock VET North Lakes