Has ABA helped you? Renewing your membership is the most powerful way to give back.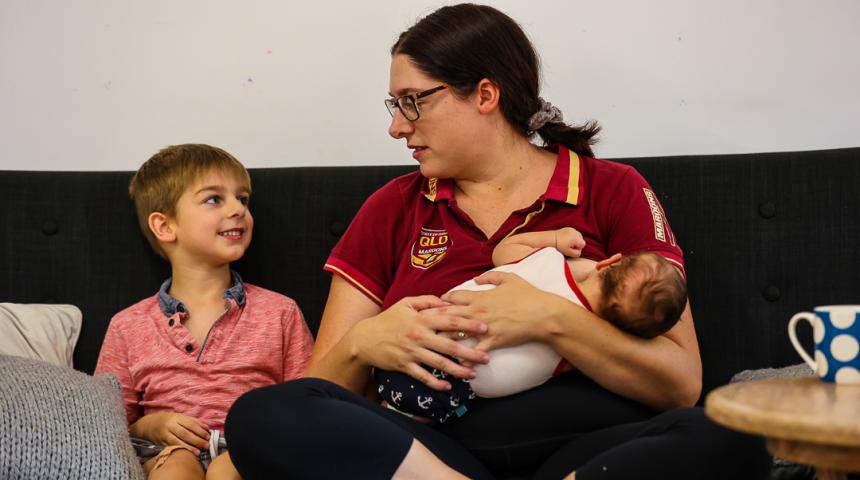 Every mum deserves unconditional support and quality information. By renewing your ABA membership, you'll remain connected to our incredible Association, whilst contributing to the breastfeeding success of other mums. 
You'll always be equipped to help friends and family in need, or to address the fresh parenting challenges that new stages, babies or life events can bring.   
ABA is a not-for-profit organisation, passionately and tirelessly advocating for a breastfeeding inclusive society for all Australian mums and their families.  It's our strong membership base, and steadfast commitment to research, that enshrines our place at the policy agenda table.
Here is what to look forward to in your next year of ABA membership:
Keep the love going!
Connection
Stay connected to friends and keep up to date with parenting information sessions at your local group.
Support
Have your questions answered no matter what stage of the journey, with local breastfeeding counsellors (face-to-face), online webinars and workshops on hot topics (face-to-face), and through the mum-to-mum app.  
Confidence
Access to up-to-date and reliable parenting information via our Essence magazine, monthly eNewsletters and discounts on Australia's best range of breastfeeding and parenting resources.  
Renew your membership and you'll remain connected to these benefits: 
Local and virtual support groups
Plus access to free parenting, toddler, return to work and other workshops from ABA groups right across Australia.
Breast pump hire discounts
To navigate heading back to work with ease or for special situations.
Essence Magazine
Filled with stories and resources for mums as their families grow.
Monthly eNewsletter
Stay up to date with ABA, and participate in or be inspired by our advocacy work.  
Member-only content
Access to the premium content on the ABA website and in our mum2mum app.
Australian personal membership
12 months
1 Year: $65.00
(includes discount)
Renew within 2 months of your membership expiring to receive the above discount
Australian personal membership
24 months
2 Years: $100.00
(includes discount)
Renew within 2 months of your membership expiring to receive the above discount
Australian overseas membership
12 months
1 Year: $85.00
(includes discount)
Renew within 2 months of your membership expiring to receive the above discount
Concession membership
12 months
1 Year: $50.00
(includes discount)
Australian Health Care Cardholders only
Renew within 2 months of your membership expiring to receive the above discount