Meet the exceptional volunteers at ABA
These volunteers go above and beyond to support our mums, bubs and families.
Each of these volunteers has been recognised for their exceptional contribution to the association.
These national awards acknowledge outstanding efforts in a particular area, project, role or activity, over a period of time, that is above and beyond the usual volunteering expectations. 
ABA 2023 Exceptional Achievers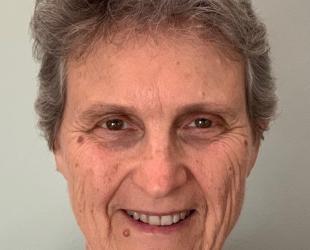 Joy, WA
Nominated by NSO, for her valuable contributions in her role managing ABA booklets for almost two decades. Joy has gone above and beyond in her work on ABA's valuable resources. Not just booklets but also Breastfeeding Management, Breastfeeding Naturally and Breastfeeding Review.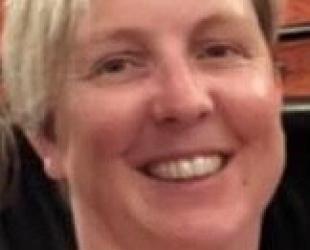 Melissa, TAS
Melissa has been our TAS Branch Helpline Coordinator since 2012 and gently guides our Tasmanian Breastfeeding Counsellors as they support callers to the National Breastfeeding Helpline.  She is a trained Breastfeeding Educator and Counsellor herself and has actively volunteered in many ways, for example as breast pump hire officer, group leader and antenatal talk leader over many years.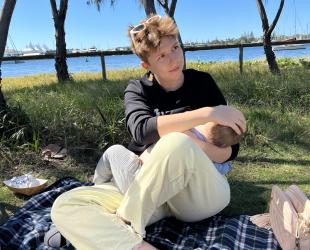 Elizaveta, QLD
Nominated by NSO, Liz is a member volunteer who joined the National Social Media Team in September 2022. Since then, Liz has consistently been one of the key contributors to the team and her skills and effort have made a tangible difference to the type of content we're sharing with mums and families. Liz's creations have elevated our reach and engagement.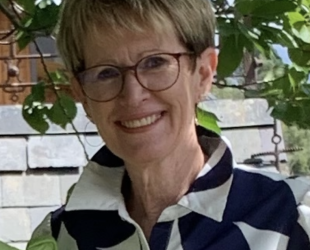 Bronwyn, SANT
Bronny is the towns longest serving ABA counsellor.  She worked at the local hospital where her breastfeeding skills were utilized despite not being a midwife.  She has held group meetings at her home regularly & she hosts in such a relaxed manner that the group regularly get 20 mums & way more babies & toddlers to the meetings. She is nominated for her incredible support to other volunteers, mums and bubs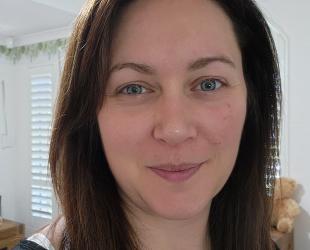 Lynsey, WA
Lynsey's exceptional achievements in establishing Baldivis group discussions have earned her this award. She demonstrated exceptional organisational and leadership abilities, increasing attendance and participation and establishing a safe and confidential environment. Lynsey's friendly demeanour connected people and fostered collaboration, making her contributions invaluable to the group's success.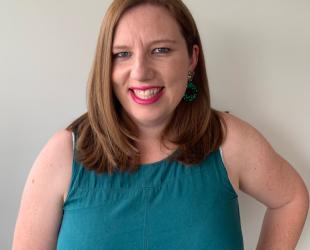 Natasha, QLD
The amount of time Natasha spends volunteering for ABA is amazing. All whilst working part time and with three children all under 6! She is co group leader, does breast pump hire from her house, presents BECS 4 times per year, Helpline every week and has recently organised the group to do a feed and change tent at our local show. Natasha organises a lot of the communication in the Tarragindi group to keep us going and inspired. Natasha does everything quietly, never drawing attention to the amount she does and she really deserves the accolade.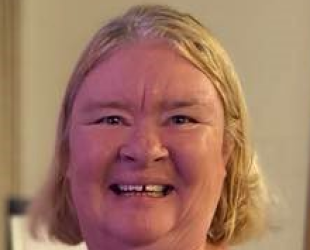 Jeanette, QLD
Jeanette is nominated for her exceptional work - raising awareness in the community, linking with hospitals and other health community partners, increasing the group size (through regular meetings) and providing additional inclusion options. Jeanette has also provided in-depth analytics to both NSO and branch. She has increased ABA group profiles across multiple communities, help promoted meetings and other events, assisted groups who don't have resources to promote their events. She has also held leadership roles and run a much-loved group project (the calendars)
Libby, ACTNSW
Libby is recognised for her collaborative, grassroots advocacy work, which is inspirational. She was instrumental in a submission to the Department of Agriculture Senate Committee Inquiry into Food Security to make the case for the importance of breastfeeding and breastmilk for food security for infants.
Rebecca, TAS
Rebecca qualified as a Breastfeeding Counsellor in September 2021 and straightaway started taking regular shifts on the National Breastfeeding Helpline. In 2022 she became Group Leader of Hobart and Surrounds Group.  She is a committed and reliable volunteer and is dedicated to making a difference in the lives of the mothers she supports, whether it's face to face or on Helpline.  She works confidently and quietly in both spaces, thanks to the strength of the ABA training she received
Kirsty-Anne, SANT
Kirsty-Anne , from the Katherine group, is nominated for her exceptional effort to revitalise both the Alice Springs and Nhulunbuy groups.
In her capacity as group leader for Alice Springs, she travelled to meet with midwives and lactation consultants at the Alice Springs Hospital, as well as speaking at a parenting class hosted at the parenting resource centre.
In her volunteer role in Katherine, she managed to make some connections to reach out to potential volunteers in Nhulunbuy and provided resources for the health clinics there.
Susan, QLD
Susan is an excellent group leader, going above and beyond what is expected. She makes herself available for debriefing and support whenever her volunteers need her and privately follows up with volunteers to see how they are doing. Susan supports a strong team spirit within the group, ensuring people are heard. The group volunteers feel supported, particularly trainees; and the group appreciates Susan and notice that she has been quietly working, largely behind the scenes, for a long time!
Steph, WA
Steph Cox has made exceptional and significant contributions to the Swan Mundaring group. She consistently attended group discussions over the past few years and made valuable contributions to discussions with her level-headed and reassuring approach. Currently, she serves as the group treasurer and Group Communications Facilitator, leveraging her expertise in local area grants and experience serving on a local playgroup committee to assist in various capacities. She provided support during breastfeeding education classes as an exceptional demo Mum. This award acknowledges her continuous support as an ABA member and volunteer.
Donna, WA
Donna goes above and beyond within her group leader role in the South-West of WA. She coordinated two group mergers in two years. Her hard work and attention to detail were crucial to the mergers' success, working tirelessly to ensure that these were completed successfully and efficiently. Donna also provided valuable feedback for the ABA website when the Capes group were trialling different features. This award is a testament to her dedication and commitment to ABA.
Debbie, VIC
Debbie is an incredible asset to the branch and the association. She has given many years of her time in volunteering as a breastfeeding counsellor and breastfeeding educator. She is a key to the VIC training and assessment team, as one of the local Learner Progress and Support Officers for almost 8 years, as well as an assessor. She is such an encouraging and supportive member of the branch training team. Debbie is generous with her time, and also an incredible support to our branch president.
Jessica, VIC
Jess has been the group leader of her local group or 9 years, keeping the group operating effectively through the pandemic, facilitating discussions and chat & play sessions, as well as overseeing breast pump hiring for many years, including through the pandemic. Jess has provided online support throughout COVID and beyond.
Jess gives so much time and energy to her group, her region, our branch and to the national organisation. She has been a stalwart volunteer and deserves full recognition!
Alicia, QLD
Nominated by NSO for her tireless work on the website throughout 2022, so much of which was voluntary. Without her unwavering commitment to just getting it done, even when it needed to be done again and again,  we would not have been able to go live with the outstanding site that we did.
2022 Exceptional Achievers
Joy, ACTNSW
In her first 6 months of volunteering Joy has supported 205 breastfeeding mothers, their babies and families via the national Breastfeeding Helpline., she has also been involved in breast pump hire, supporting local families, coordinates the local group project, supports her group and is engaged in advocacy. Joy's energy and dedication to supporting breastfeeding is phenomenal. 
Ros, ACTNSW
Ros has shown constant and consistent commitment to and support of the Association. She gives her all to ABA - training and mentoring ABA's new volunteers, supporting mums, families and health professionals locally as Group Leader and nationally via the Breastfeeding Helpline. She is a true super hero!
Nicole, ACTNSW
Nicole has jumped in and helped any group in need and for taken on roles to help make things happen because she knew other volunteers needed a hand and how much it would mean to them if it did happen.
Antonia, ACTNSW
Antonia is recognised for always jumping in and picking up where things were left off. She is always supportive, she constantly checks in with individuals and groups and make sure that everyone feels included and appreciated.
Reb, ACTNSW
Reb is recognised for their dedication and work in supporting and producing materials for Rainbow families across Australia.
Jen, QLD
Our webmaster - for her thousands of hours of work that has been contributed over the years, in a very quiet way – for the benefit of the millions of mums who visit ABA.
Jemma, QLD
Jemma's dedication and commitment is second to none. In her first 6 months of volunteering Jemma has supported 223 breastfeeding mothers, their babies and families via the national Breastfeeding Helpline, supported her local group, the meme team and become the volunteer Breastfeeding Information team coordinator.
Glenda, QLD
Glenda Grove for bringing unending passion to every aspect of ABA.
Kaitlyn, QLD
Kaitlyn has been nominated for sailing over every hurdle that has presented itself in her journey with ABA, and for getting South Brisbane BECs off the ground again!
Cassie, QLD
Cassie is recognised for bringing enthusiasm and flair to a wide range of ABA events.
Corinne, SANT
Corinne has gone above and beyond the expectations of her role
She has navigated COVID related issues and maintained her enthusiasm for this project (branch conference which was rescheduled 3 times), and continued to motivate others to be involved in the planning. 
She has at times had to make difficult and emotional decisions, which she has done with poise and grace.
Sarah, TAS
Sarah quietly and reliably gets on with the job.  She lives at the extremities of our island state, but she is there, volunteering for ABA with commitment, compassion and efficiency.

She is efficient, kind and reliable.
Meg, TAS
Meg has been a regular on Helpline on Saturday afternoons for a long time, and although she lives a long way from the main centre of her group, she keeps in touch with ABA, at all levels, and ensures she meets all her obligations.
Kate, VIC
For her exceptional leadership in her coordination of the Advocacy WG, resulting in monthly information to volunteers to support ABA's advocacy activities at a local level
Sharon, VIC
Sharon does an incredible amount of work as a coordinator of the breastfeeding helpline for Victoria, but also works tirelessly supporting her region, which covers the length of the Victorian Murray River, supporting training and trainees, and is an absolute asset to the Victorian Branch team also. She goes above and beyond in so many ways, always with a sense of generosity and with a beautiful smile. She is an exceptional volunteer.
Ruth, VIC
Ruth is an accomplished breastfeeding counsellor who never fails to offer support to mums, and to be available when needed. She has taken over 5000 calls since the Helpline became national, the most total calls in Victoria, and 2nd most Nationally. She is also ever quick to offer support and suggestions to the Victorian Branch team, and is a highly valued member of the Boroondara group, the Melbourne East Metro Region, and an amazing trainer too!
Pam, VIC
Pam is a tower of strength within her local group, region and across our branch. She volunteers in so many other ways, including providing support through the CFA and the Red Cross, and is never far away from using her excellent skills in providing support to breastfeeding mothers in all aspects of her volunteer life. Within the association, she is such an incredible member of our branch training team, and supports trainees from across Australia, alongside stepping into the Regional Representative role locally when there was a need. She is consistently supportive, encouraging and willing to do what she can, and does so with enthusiasm. She is an exceptional volunteer.
Renee, WA
Social Media Content Creator Extraordinaire -for her engaging and popular posts, always being available and willing to step in and help, and her meme revitalisation work.
Monica, WA
Monica has poured a great deal of passion and dedication to meeting mothers where they are at and answering their questions. Acknowledging the need for improvement, Monica has taken the initiative to seek training opportunities for herself, and offered to train and support other volunteers working in social media, as well. She is always available to answer questions and provide support to other volunteers in this area. Monica runs the Branch Social media team with enthusiasm, reliability and passion. Monica has also made significant contributions to the WA branch strategic planning group
Beth, WA
Beth has demonstrated dedication to the support of breastfeeding mother, picking up 457  chats on LiveChat. She continuously meets the parents were they are at and answers countless social media messages.  This is a phenomenal effort and we are very grateful for the time she spent supporting breastfeeding mothers, parents and families.
Alisya, WA
Alisya is a passionate and crucial advocate for breastfeeding education in WA. Recognising an opportunity, Alisya organised, prepared and co-facilitated BECs for midwifery students at universities across Perth. Alisya's love of data and skill in analysis has steered the WA branch towards a view of optimising our operations and delivery. She excels in data analysis, consultation, and vision
ABA 2021 Exceptional Achievers
Megan, ACT/NSW
For her outstanding contribution supporting the volunteers in the ACT/NSW branch
Leila, ACT/NSW
For her support of ABA's trainees as the ACTNSW branch Training Manager 2010 - 2020.
Belinda, VIC
For her heroic amount of work to get the Breastfeeding … with ABA podcast up and running.
Heather, VIC
From the development of the Breastfeeding Education Lives, to the planning and the launch strategy including the technical aspect.  Heather spent many hours training the technical hosts and running training sessions. She also hosted 20 Breastfeeding Education Live sessions in 12 months.
Kathleen, VIC
For her dedication and commitment to the Association: 2015 to 2020.
Leah, QLD
For developing solid relationships with health professionals and powering on through adversity.
Bronwyn, QLD
For having a diverse skill set and using it with flair
Lisa, QLD
For her boundless enthusiasm for group activities and expanding promotion of ABA
Mary, SA/NT
For her passionate support of breastfeeding through her advocacy work and her volunteering as a breastfeeding counsellor, group leader, regional representative, and branch president
Tate, TAS
For her generous and unwavering volunteering with ABA to help Tasmanian families access breastfeeding information and support.
Felicity, TAS
For ongoing and dedicated service to NMAA/ABA at group, region, Branch and National levels.
Emma, WA
Emma has been a pillar of strength and direction. She has generously gifted countless volunteer hours. Emma's amazing inclusive spirit and bubbly personality has led the WA Branch through some very difficult and changing times with the association. 
Aileen, WA
Aileen has gifted her financial skills in the role of Branch treasurer, for 7 years. She has often supported the branch team in tasks beyond her treasurer role, such as seeking political donations and conference registrations. Aileen's generous and supportive nature has ensured the WA Branch finances are healthy and will cared for
Robyn, WA
for her dedication to the support of breastfeeding mothers, taking over 6000 calls on the National Breastfeeding Helpline, 2009 – 2020
Sandy, SA/NT
For taking over 4500 calls on the Breastfeeding Helpline
Ruth, VIC
For taking over 4000 calls on the Breastfeeding Helpline
Helen, VIC
For taking over 4000 calls on the Breastfeeding Helpline
Sharon, VIC
For taking over 4000 calls on the Breastfeeding Helpline
Desley, QLD
For taking over 7000 calls on the Breastfeeding Helpline
Julie, VIC
For gifting over 2500 hours to the Breastfeeding Helpline 
Sally, ACT/NSW
For gifting over 2500 hours to the Breastfeeding Helpline 
Leanne, VIC
For taking the MILLIONTH call on the Breastfeeding Helpline