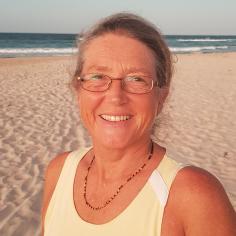 Cate Uhe, President
Bsc (Hons), Grad. Dip Ed, Dip Business Management, Dip Breastfeeding Management, Cert IV in Training & Assessment, Cert IV in Management (Frontline and Human Resources), Cert IV in Breastfeeding Education
Cate has volunteered for ABA for over 30 years, across local, regional, branch, national and board levels, and within several states. Cate has very strong communication and project management skills and an extensive background in human resources and volunteer management through her work in the community sector as a manager. In addition, she has many years of experience in training, coaching and mentoring.
Louise Brown, Vice President
BSc BDSc IBCLC Cert IV Breastfeeding Education 
Louise has been a member of ABA since 2002. She has held roles at local, regional and branch level. Apart from her professional knowledge, Louise also brings to the Board governance skills from serving on management committees. 
She is passionate about the role ABA plays to ensure breastfeeding women and their families have access to support and evidence-based knowledge to guide them on their breastfeeding journeys.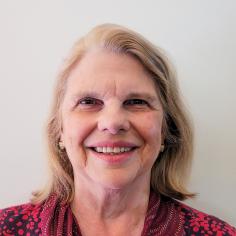 Leila Forde, Honorary Secretary
Leila Forde (MA, BA(Hons)/Dip Ed, Grad Dip Counselling and Psychotherapy, Dip in Breastfeeding Management, IBCLC, Dip in VET, Cert IV in BE)
Leila has been a breastfeeding counsellor for 31 years, and is also a breastfeeding educator, trainer and assessor and Learning Programs Manager.  She has held a variety of roles in ABA including Group Leader, Regional Rep, and ACT NSW Branch Training Manager.
In her paid work, Leila is a counsellor and psychotherapist, IBCLC Lactation Consultant, and music teacher. She has previously been a secondary school teacher and university lecturer.
In her spare time, Leila enjoys playing the piano and walking her dog. She lives in Sydney with her husband, Kevin, and has two children and one grandchild.
Leila feels honoured to serve as a Director of ABA. She is committed to helping and empowering mothers to breastfeed and to creating a community where breastfeeding is valued and recognised as culturally normal.
Dominique Bougoure, Honorary Treasurer
MBus (Professional Accounting), BBus (Hons), CPA
Dominique is a financial services professional with over 10 years experience in retail and investment banking in Australia and the United Kingdom.
She works closely with senior executives to develop and execute organisational strategy and successfully deliver key business priorities and goals. She is experienced in financial and business planning, management reporting, operating model design, communications and corporate governance.
Dominique was introduced to the ABA through friends and family who have benefited from the association's support and education services. She looks forward to contributing to the ABA as a Board member and playing her part in the ongoing success of the association, for the benefit of its members and volunteers.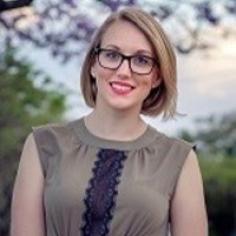 Daile Kelleher, Company Secretary
In her professional life, Daile manages a not-for-profit focusing on women's health in Queensland. 
Daile has experience as an executive in non-profit organisations, including those that are member and volunteer led and driven. 
Her governance and industry experience include as a current Management Committee member of Ending Violence Against Women Queensland representing the women's health sector, member of the ANROWS (Australia's National Research Organisation for Women's Safety) Practitioner Engagement Group, and as a member of the Women's Health Services Alliance of Queensland. 
Daile has a happy and healthy breastfed baby who attends board meetings with her and while it can create a distraction for board members at times, also reminds us of why we do what we do! She lives in Brisbane with her husband, 2 stepchildren, baby and a very grumpy cat.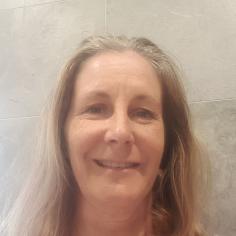 Katie Cross
Member of ABA for 33 years, was a counsellor for 10 years.
Currently working as a Maternal and Child Health Nurse in the outer suburbs of Melbourne.
When not at work Katie enjoys spending time with her grandchildren, running and following AFL football.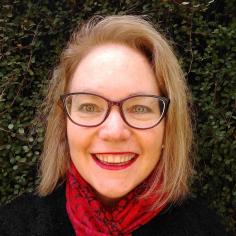 Sally Eldridge
BA, Grad Cert Public Sector Administration, Certificate IV Breastfeeding Community Education  
Sally has been a breastfeeding educator and advocate with the Australian Breastfeeding Association since 2003. As National Manager for Breastfeeding Friendly Workplaces from 2003 to 2007, Sally oversaw re-branding and program growth, and contributed to ABA's advocacy to the Parliamentary Inquiry into Breastfeeding in Australia, and the campaign for paid parental leave.   
Sally had a 32-year career in the Commonwealth Public Service in policy, program and case management roles across several states and on three overseas postings. Now retired, Sally contributes to the work of the Board, Breastfeeding Friendly Environments programs, and the Advocacy Working Group. Sally lives in Canberra with her partner and has two adult children.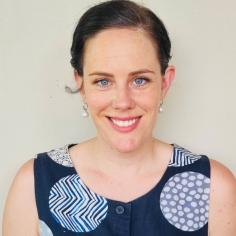 Genevieve Finey
MHealth Management, Grad Cert Diabetes Education, Grad Dip Midwifery, BHealthSc (Health Management), BNursing.
Genevieve is a Registered Nurse and Midwife and is currently on Maternity leave from her senior leadership position as a Clinical Midwife Manager,
In her professional role Genevieve has worked clinically providing care to Women and their families through the Antenatal, Intrapartum and Postnatal periods in their journey to parenthood. 
Additionally, she has had experience in Childbirth Education, Policy development, Health Service Reform and Human Resource Management including Change Management.
Genevieve has lived in Darwin since 2011 with her husband and her breastfeeding journey started in March 2021 with the birth of her daughter, Imogen.
Passionate about supporting pregnant women and their families as they transition into parenting, Genevieve has always been a strong advocate for the Australian Breastfeeding Association and the services they provide for Women and Health Care Professionals. She is delighted to be a board member and have the opportunity to contribute to the association she has admired for so long.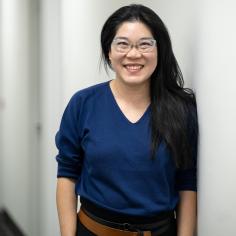 Lynn Ng
Certificate IV Breastfeeding Counsellor and Educator
Lynn is a passionate ABA volunteer with more than 10 years in various roles at local and national levels. She started as group leader and breast pump hire officer, has been an active proofreader, and now enjoys being a trainer and assessor as well as supporting volunteers as a regional representative. She is proudest of winning grants to get breast pumps for her group and ensuring the group's future, and teaching trainees: especially the counseling units.
Professionally, Lynn is a registered nurse who works in public health. She has lived and worked in Singapore, Mexico City and England. She lives in Melbourne with her family.
As a proud multilingual immigrant with experience living and working in diverse countries, Lynn's background enriches the diversity of perspectives on the Board.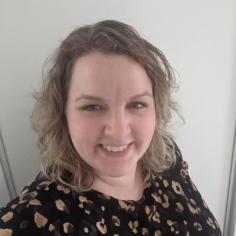 Belinda Chambers
Belinda Chambers is an IT professional with extensive experience across corporate, not‑for‑profit, small‑to‑medium sized business sectors and healthcare in IT management, operations, and project delivery. Belinda is also an Australian Breastfeeding Association breastfeeding counsellor from the Geelong area, and mother of two boys. As a volunteer, she loves being there to support mums and families in the times that they need it. Belinda enjoys telling stories and creating evidenced‑based information resources such as the Breastfeeding … with ABA podcast and blog.