Why join ABA?
ABA has been supporting mums with their breastfeeding goals since 1964. See what other mums say about what ABA membership means to them. 
Elly Ellul and Amelie 
"I started coming to ABA meetings about a month before Amelie was born. Surrounding myself with knowledgeable and supportive people really nurtured my confidence and self-belief as a mum."
Amber Perry and Ruby 
"The newsletter, booklets, training courses and local support groups were all fantastic.  I felt so prepared, and we've had a fantastic breastfeeding experience."  
Bianca Stocker and Ryan 
"It was reassurance and guidance in the haze of the first 6-weeks, then it was friendship and support at local group meetings and finally the wealth of information."  
Christina D'Amato and Jessica 
"I have made the most amazing life-long friends who supported and helped me through those difficult and confusing times. Joining ABA was one of the smartest choices I have ever made."  
Lee-Ann Foord 
"ABA has given me confidence and skills and led me into a new career (post new motherhood). My life would be very different without ABA."  
"My ABA membership has been the most wonderful support tool for me during my first year of motherhood. The newsletter, booklets, training courses, Helpline and local support groups were all fantastic!" 
Amber Perry and Ruby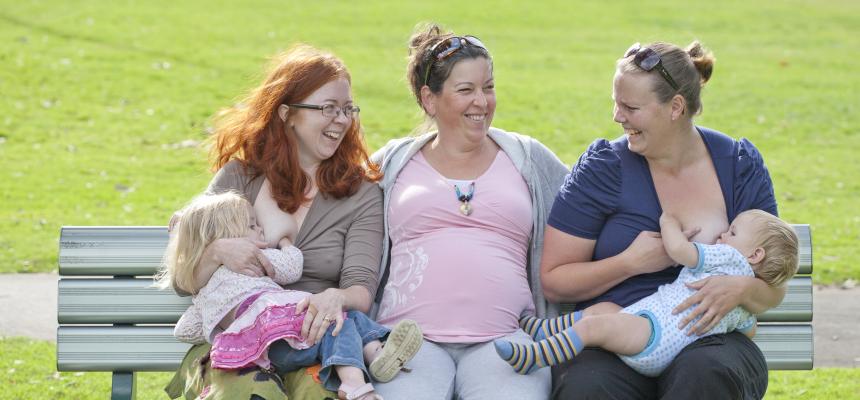 "The support and nurturing I have continued to receive from within the group has been invaluable to Amelie and I on this road."

Elly Ellul and Amelie
Reliable information
'Breastfeeding...naturally' book
Receive a FREE copy of this comprehensive book. It covers a wide range of topics and will help to answer your questions. 
Member-only online content
Gain exclusive access to member-only content in the mum2mum app. Save hours of scrolling for the right information. 
LiveChat queue priority
Support for your breastfeeding questions and queries, with member messages fast-tracked for response from our qualified volunteers.
Monthly eNewsletter
Get the latest news and updates from the ABA emailed directly to you every month.
Are you a health professional?
ABA is dedicated to helping health professionals provide best-practice support for mothers and families. Become a professional member and access a range of evidence-based education and resources.