ABA Senior Management Team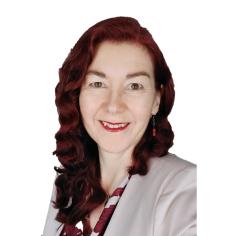 Victoria Marshall-Cerins, Executive Officer 
BA Hons, MSc, Grad Dip Community Education, Prof Cert Not-For-Profit Management, Grad Dip Childbirth Education, Dip AMI Montessori Early Childhood Education 0-3, 3-6. 
Victoria is a passionate and strategic not-for-profit leader with over 14 years' senior management experience in the areas of volunteering, education and health, both in Australia and internationally. 
Since becoming a mother in 2001, Victoria has supported pregnant women and their partners through the transition into parenting, as a qualified independent childbirth educator, doula and early childhood educator. 
Victoria lives in Melbourne with her husband and two teenage children.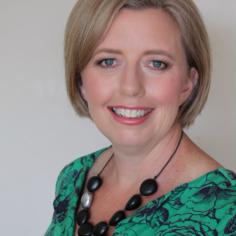 Naomi Hull, Senior Manager Breastfeeding Information and Research 
Naomi Hull is a Registered Nurse, an International Board-Certified Lactation Consultant (IBCLC) and has a Master of Public Health (Nutrition).  Naomi has been a volunteer with ABA since 2001 and a breastfeeding counsellor (Cert IV Breastfeeding Education) since 2006, and she qualified as an IBCLC in 2010. Naomi is passionate about and responsible for the provision of up-to-date, evidence-based information for the general community and health professionals.   
In her spare time Naomi loves spending time with her husband, adult children and her Rhodesian Ridgeback, going on bushwalks and weightlifting training.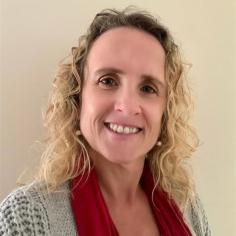 Nerida Haines, Senior Manager Helpline Services and Volunteer Support 
Nerida is a volunteer breastfeeding counsellor and educator with ABA and has been managing the National Breastfeeding Helpline Services since their very beginnings in 2008. Nerida is proud of and inspired by the work of ABA's volunteers, admiring their dedication and passion for supporting Australian mums, their babies and families to reach their breastfeeding goals.  Prior to working with ABA, Nerida was an Assistant Principal and enjoyed time in Kindergarten classrooms, working alongside Australia's little learners. As a mum of 3, family is her life and catching up together on bushwalks, at the beach and over family games and mealtimes remain very precious moments.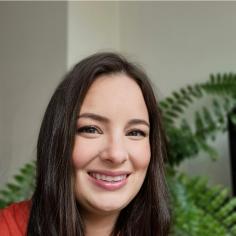 Lauren Bukowski, Operations Manager
Lauren joined ABA in 2022 and is responsible for management of the national support office day-to-day operations including human resources, information technology, office administration and facilities. 
Her professional background is in Operations and Project Management. Most recently as the Operations Director for Hey Tiger.  She enjoys providing teams with resources and streamlined processes so they can get on to the work that really matters.  
 
Originally from Denver, Colorado in the United States, Lauren has lived in Melbourne with her husband for the last nine years. She has two toddlers who keep her busy and fill her days with laughter.  Lauren is a book worm and is always planning her next holiday destination.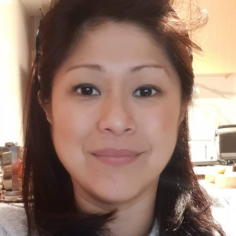 Michelle Ho McKersey, Senior Manager, Growth & Engagement
Michelle Ho McKersey is an Engagement & Product Marketing Specialist with over 20 years of experience in stakeholder & community engagement, strategic partnership and business development, product marketing, brand management, communications, sustainability (ESG), and social procurement.
Michelle has a Bachelor of Commerce in Marketing and Asian Business Studies and a Diploma of Business Administration. Michelle's accomplishments include developing key partnerships and engagement strategies for sustainable long-term success and brand building. Strategic partners included the Victorian State Government and its affiliates, Parks Victoria, Western Bulldogs, Western Chances, The Smith Family, and the Salvation Army. Michelle also has diverse volunteer experience as a mentor, soup kitchen hand, and an op shop assistant.
Having immigrated from Singapore, Michelle has called Australia home for over 20 years and has resided in Perth and Melbourne. In her free time, Michelle enjoys camping, pilates, pottery, anything to do with fashion or architecture and travelling with her family including her husband, three kids, and labrador pup, Biscuit.
Michelle's desire for positive social change was the catalyst that led her to join the not-for-profit sector with ABA. She is passionate about female and youth empowerment; cultivating essential leadership skills, lifelong learning and confidence.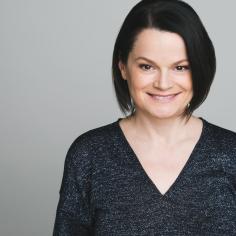 Jacki McAvenna, Consulting CFO
Jacki is a finance professional with 25+ years of experience.  After starting her career at PwC, she moved into business in 2002, and has worked in a number of senior finance roles. 
In 2016 Jacki made a decision to leave the corporate world behind and use her skills and experience to help not-for-profit organisations with their financial management.   
Jacki's focus is operational finance, and she enjoys working in organisations on a regular and ongoing basis, believing that this is the best way to provide great service and outcomes. She relishes the hands-on nature of working with NFP's, and enjoys working with teams to get the best out of finance.  
Jacki has a Bachelor of Commerce from the University of Adelaide and is a member of Chartered Accountants ANZ. 
Melanie Carter, Senior Manager Training, Education and Environments
ABA Branch Presidents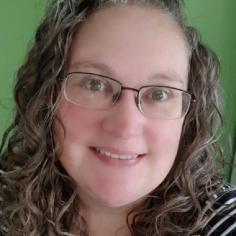 Jennifer Hurrell, Victoria Branch President 
Jennifer joined ABA in 2005 following the birth of her second child. She'd moved to regional Victoria in the year after the birth of her first child and had struggled funding a support network in her new town.  At her first ever local group meeting, Jennifer realised that the mums in the local ABA group were likely to become her new village. 
Within the first year of membership, Jennifer had decided to train as a Breastfeeding Counsellor, and took over as the local group leader just as she qualified. Jennifer ran weekly meetings in Bendigo for almost 6 years and lived connecting with local mums and supporting so many different families. Jennifer has also completed training to be a Breastfeeding Educator as well as providing training for new volunteers. 
Jennifer joined the Victorian Branch leadership team in 2017 and became the Victorian Branch president in 2022. She feels privileged to work with our amazing Victorian volunteers, and to be part of the national leadership team. She is sometimes described by friends and family as the "boob lady", and loves sharing the fascinating science of breastfeeding when the opportunity arises.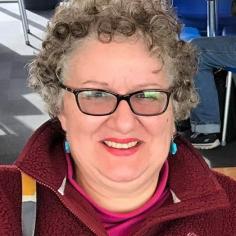 Charlotte Fielding, Tasmania Branch President 
Charlotte is a Breastfeeding Counsellor and Educator, and mum of three. For her, ABA has always been more about the social, than the breastfeeding and she has hosted ABA events at her home  in Tasmania for many years. She daydreams about a world where all mothers feel supported and empowered by their infant feeding decisions.  She believes all parents have the right to accurate breastfeeding information, and that we do them a disservice with messages like 'breast is best' without providing the tools they need to make it happen.  We know that most mothers want to breastfeed their babies, and if things don't go well, they sometimes think they've failed at breastfeeding – but it's society who has failed to support them.  Taking calls on the National Breastfeeding Helpline is always a highlight for Charlotte.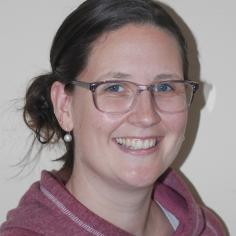 Chrissy Jachmann, South Australia / Northern Territory Branch President 
BHSc (Psych), Grad Dip Psych Science, Cert IV Breastfeeding Education (Counselling)
After calling the breastfeeding helpline early in her own breastfeeding journey, Chrissy was inspired to join the Association. The support provided by counsellors on helpline helped Chrissy to breastfeed her two children for longer than she ever expected. Chrissy's passion is overnight Helpline. Being able to be there for families at a time when it feels like no one else in the world is awake. After moving to a new area, Chrissy connected with a local group, just over the border in Victoria. Upon walking into that room, it felt like she had found her tribe! Other mothers with children of all ages, sharing wisdom, experiences and of course a cup of tea. Shortly after this first meeting, she started training and completed her Cert 4 in Breastfeeding Education. 
The friendships developed through this group survived the closing of state borders during the Covid pandemic and she has continued to provide breastfeeding support to families in the community and on helpline.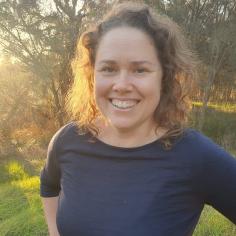 Monica Spillman, Western Australia Branch President 
As a trained breastfeeding counsellor, Monica is passionate about providing guidance, support, and knowledge to women and families who have concerns about breastfeeding.  

As a new Mum, Monica struggled to breastfeed. She found it to be a raw and vulnerable time, full of anxiety and sleep deprivation. Monica felt heard by the ABA volunteers. They provided unconditional support regardless of how long she chose to breastfeed. Monica was inspired by their knowledge and skills and wanted to give this support to others.  

Monica loves to contribute at a local level to meet the needs of families; listening to their needs with an empathetic ear and providing breastfeeding support and evidence-based information so they may feel empowered to take steps that will work for their family. As Branch President, Monica enjoys contributing to the ABA with a wider perspective. 
 
Kylie Miller, Queensland Branch President
Kathryn Barwick, ACT/NSW Branch President