Real time and evidence-led answers
LiveChat hours:
Monday to Friday - 8pm to 10pm AEST/AEDT*
Monday - 12pm to 2pm AEST/AEDT*
Friday - 12pm to 2pm AEST/AEDT*
*AEDT applies October to April. Excludes national public holidays.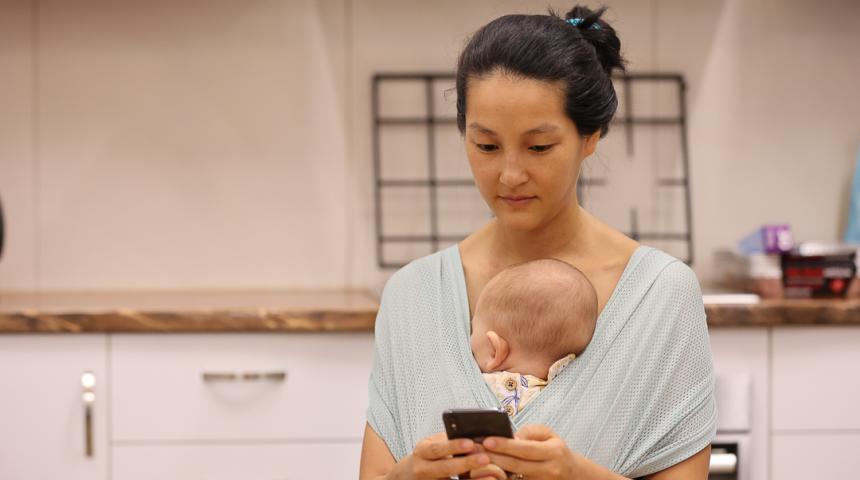 Judgement-free breastfeeding support via LiveChat - perfect if baby is currently sleeping ON you!
LiveChat is a free breastfeeding information and support service run by the Australian Breastfeeding Association (ABA).

It's staffed by qualified breastfeeding counsellors and educators, passionate about supporting mums on their breastfeeding journey – wherever it may take them.

We're evidence-led, proudly a judgement-free zone, and free from commercial bias.
LiveChat is:
a service to help you find research-led information and answers to your breastfeeding questions  

for mums, their families and support people  

staffed by qualified volunteer breastfeeding educators and counsellors

open Monday to Friday - 8pm to 10pm, as well as Monday and Friday - noon to 2pm (AET)  

a solution to endless scrolling, or when calling isn't ideal. 
We refer to ABA's best-practice breastfeeding counselling services if more specific information is required. 
If LiveChat is not open when you need support, contact the free Breastfeeding Helpline (open 24/7) on 1800 686 268.
What we don't do:
provide medical advice or information on the use of drugs or medicines when breastfeeding 

provide support via LiveChat to people outside of Australia 
For breastfeeding counselling, call our Breastfeeding Helpline 1800 686 268. 
Your privacy:
ABA will not disclose your personal details or sensitive information to a third party unless legally required 

ABA will securely store transcripts of chats for a period of time before being destroyed 

we may use de-identified information for training purposes, reporting or research. 
 View ABA's Privacy policy or call 03 9690 4620 during business hours. 
Our training
ABA's breastfeeding counsellors and educators who reply to your chat are qualified volunteers, having completed the 10998NAT Certificate IV in Breastfeeding Education or equivalent. They continually update their knowledge and skills through ongoing professional development.   
Please note: ABA's qualified volunteers are not medically trained and so cannot give medical advice. Their area of expertise is breastfeeding information. If you have a medical issue, they will refer you to your medical advisor.   
Has ABA helped you?
The lifeblood of the Australian Breastfeeding Association is our members, whose memberships enable us to provide our best-practice free counselling and support services. Please consider becoming an ABA member today. 
Donate to LiveChat
Your donation assists us to: 
Provide information, counselling and support services 

Support world-class breastfeeding research  

Advocate strongly on behalf of breastfeeding mums, their support needs, and the rights of infants. 

Support breastfeeding education classes and online (LIVE) workshops to thousands of expectant parents  

Strengthen the breastfeeding knowledge of health professionals – so they can support and champion breastfeeding mums  
Foster community awareness and raise support 
Our funding
The National Breastfeeding Helpline is supported by funding from the Australian Government.