Join our National Breastfeeding Helpline team!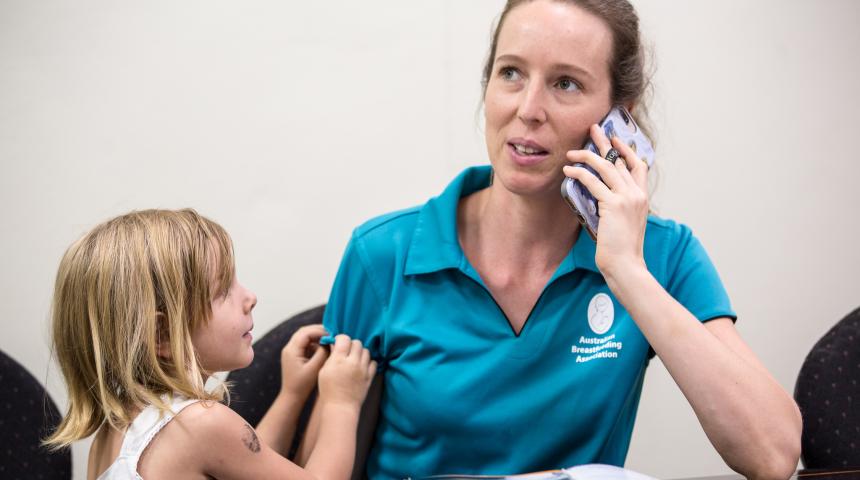 Would you like to be part of the incredible Australia-wide team of breastfeeding counsellors who staff the National Breastfeeding Helpline? The ABA Breastfeeding Helpline is available to mums and families 24/7, and provides essential support to parents during some of life's most vulnerable moments.
Key responsibilities
Breastfeeding counsellors help mums reach their individual breastfeeding goals by:offering phone counselling on the National Breastfeeding Helpline 
Find out more about the role of the ABA Breastfeeding Counsellor by listening to our podcast episode all about these incredible women.
Time commitment
A minimum of 8 hours per month during the first 2 years of service after qualifying
2 hours per month thereafter
Requirements of the role
Essential
Current member of ABA
Agree to abide by ABA's Code of Ethics and policies
Working with Children's check or equivalent
Skills and experience
Experience of breastfeeding at least one infant for at least 6 months, unless an exemption has been approved
Ability to provide breastfeeding support in accordance with ABA's policies, procedures and guidelines.
Able to self-manage workload to meet ABA volunteering commitments.
Basic IT skills and ability to access and use the internet.
Excellent communication skills.
Ability to work as part of team and contribute to the motivation and encouragement of team goals and team development.
What you can expect from ABA?
A sponsored traineeship including a Certificate IV in Breastfeeding Education
Ongoing professional education
Online and in-person peer support
Recognition and acknowledgement of your contribution
The deep sense of satisfaction that comes from making a difference
Location
This remote volunteering role can be performed anywhere in Australia.