In September 2019 Primary Industries and Regions was recognised and awarded as meeting the Best Practice standards.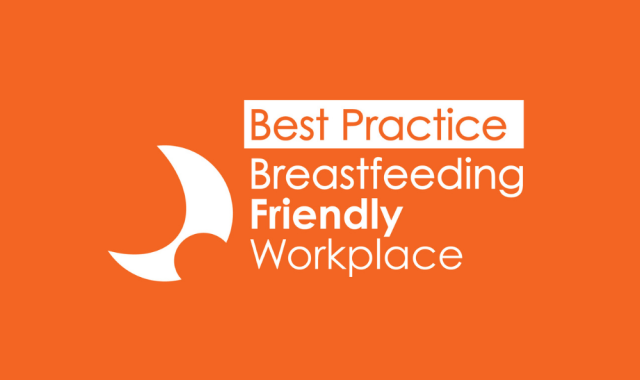 Primary Industries and Regions SA (PIRSA) has been accredited as a Breastfeeding Friendly Workplace since 2009.
PIRSA is a key economic development agency in the government of South Australia.
Our purpose is to grow primary industries and drive regional development.
Our agriculture, food, wine and forestry industries are a major employer and our largest export sector accounting for more than half of the state's merchandise exports. Primary industries and agribusiness directly generated $14.8 billion in revenue in 2017-18, which includes final sales from all primary production and associated processing.
Our regions also make a substantial contribution to the state's economy, not only through agribusiness but also through mining and minerals processing, manufacturing, tourism and energy production.
Regional South Australia contributes about $25 billion to the state's economy (revenue from all industries in 2015-16) with just 29% of the state's population.
Working at PIRSA
We think it's important for our people to have a healthy work-life balance. Some of the flexible working arrangements we offer are:
Flexi time
Home based work
Purchased leave
Part-time work
Compressed weeks
Health and wellbeing program
We are committed to providing a healthy and safe work environment and recognise that the wellbeing of our employees is reflective of a supportive work environment, which contributes to positive business outcomes. To further support the wellbeing of our employees' health and wellbeing services are also available to immediate family members and/or members of the household
Some of our work-life balance policies
Breastfeeding and Family Room
We are an accredited Breastfeeding Friendly Workplace and aim to provide a supportive and flexible environment for women who are breastfeeding.
Keeping in touch
It can be difficult to return to work after a prolonged period of leave. We want to keep our people updated with workplace news and changes that affect them. Maintaining this connection helps their return to work.
Equal opportunities policies
Equity and diversity - We are an equal opportunity employer
Supporting and developing women - Women Influencing Agribusiness and Regions Strategy 
Aboriginal employment
Disability - Providing an inclusive workplace for people with disabilities
LGBTIQ inclusion and awareness
White Ribbon Workplace Accredited 
Support for those affected by domestic violence