Royal Australian Air Force has been accredited as a Breastfeeding Friendly Workplace since 2014.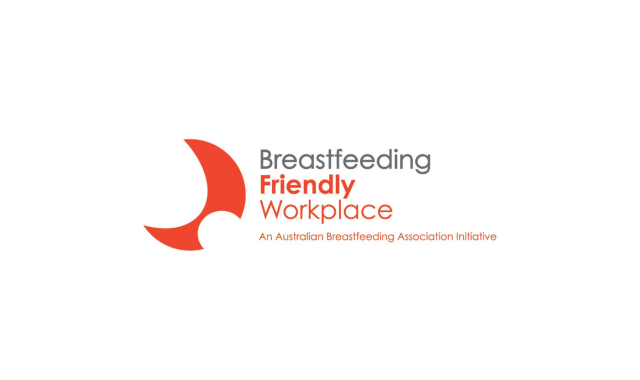 Image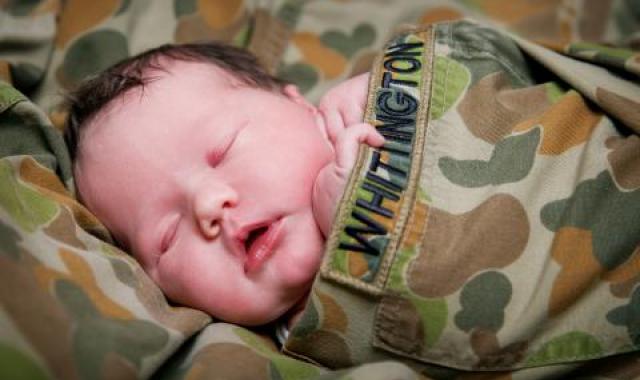 In 2014 the Royal Australian Air Force led the way by becoming the first military organisation in the world to achieve accreditation as a Breastfeeding Friendly Workplace.
In 2008, the Air Force sponsored Wing Commander (WGCDR) Kelley Stewart's research into breastfeeding rates and behaviours amongst Australian Defence Force (ADF) women returning from maternity leave. WGCDR Stewart's research findings identified a number of barriers and enablers to breastfeeding in the military environment. Of respondents, 63% said that the main barrier was a lack of appropriate facilities for breastfeeding or expressing and storing breastmilk in the ADF environment. To improve breastfeeding rates amongst ADF personnel returning to work, WGCDR Stewart's recommendations included the development of breastfeeding policy guidance and to seek Breastfeeding Friendly Workplace (BFW) Accreditation through the Australian Breastfeeding Association.
In 2011, WGCDR Stewart presented her research findings at the ABA's International Conference in Canberra. At the same time, Group Captain Dee Gibbon, now head of Defence's Sexual Misconduct, Prevention and Response Office, started the process of gaining accreditation for the Air Force by engaging WGCDR Stewart as the project manager. WGCDR Stewart said it was particularly challenging to provide support for breastfeeding mothers in a military environment. 'By meeting these challenges we can meet the health, family and cultural needs of our women which in turn provides the Air Force with the strategic and capability benefits of optimised recruitment and retention, reduced absenteeism, greater effectiveness and productivity, whilst demonstrating our commitment to workplace diversity'.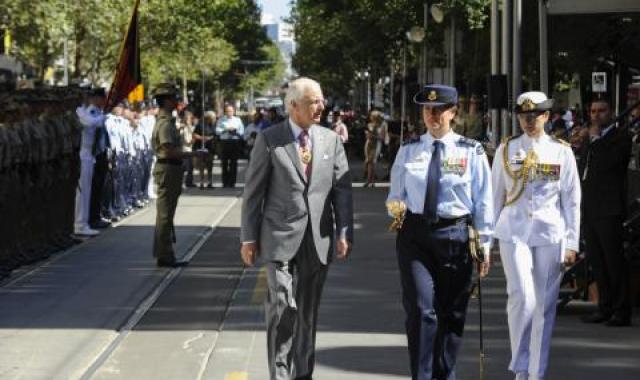 The Director General of Air Force Personnel, Air Commodore Bob Rodgers said that receiving accreditation wasn't the sole aim of their efforts. 'While accreditation was the goal, the real aim was to increase the level of support and understanding around breastfeeding in the military workplace'.
WGCDR Stewart believes the BFW accreditation will bring the Air Force into line with other progressive and inclusive Australian workplaces. 'With best practice policy guidance and designated facilities on each base, this accreditation shows the Air Force's genuine commitment to supporting working mothers and empowers our women to negotiate their breastfeeding plans with their supervisors to meet their health, work and family needs when returning from maternity leave'.
Logistician, Squadron Leader Rosemary Johnson, mother of three, said that, 'Breastfeeding Friendly Workplace Accreditation normalises breastfeeding and seeks to meet the health needs of Service women without them having to ask for favours'.
Corporal Caitlin Trow, an aviation technician, is proud that the Air Force has taken this step. 'Negotiating lactation breaks wasn't a problem. As a female technician in a very male dominated environment, I returned to work completely confident that my choice to breastfeed would be supported. The support has made returning to work enjoyable'.
'Ensuring there are appropriate breastfeeding facilities at each Air Force base is part of the accreditation process', WGCDR Stewart said. Leading Aircraftwoman Janine Whitney, Personnel Capability Specialist (Clerk) agreed, 'I have a room that is all set up … (and) … I have been expressing at work now for nearly two months'.
'Our breastfeeding support initiatives are only part of the Air Force's approach to encouraging and supporting diversity in our workforce. We understand that supporting our women with this healthy behaviour when they return from maternity leave is a win-win-win situation for the mother, the baby and for the Air Force', WGCDR Stewart said.
Image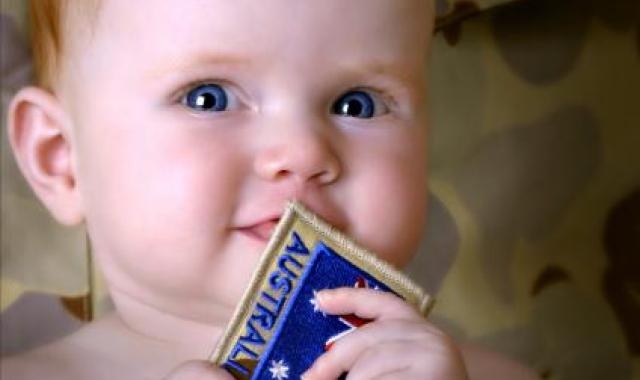 Wing Commander Kelley Stewart joined the Air Force in 1993. She had postings in Melbourne, Sale and Adelaide where she met her husband, Russell. They had their first child in Canberra and when Kelley returned to work she expressed breastmilk for her son during the work day. Kelley found tremendous support through her local ABA Group in Canberra. Kelley had two more children when posted back to Melbourne where she was able to breastfeed them at the on-base childcare centre. She deployed to the Middle East in 2006, breastfeeding for the last time on the morning she left. After 14 years of active service, Kelley transferred into the Air Force Reserves and commenced her Masters of Public Health research into the breastfeeding rates and behaviours amongst ADF women returning from maternity leave. Concurrently Kelley began studying for a Bachelor of Midwifery and she is now a civilian registered midwife.
Photos one and three by Rebecca Olsen Photography