YWCA Canberra has been accredited as a Breastfeeding Friendly Workplace since 2013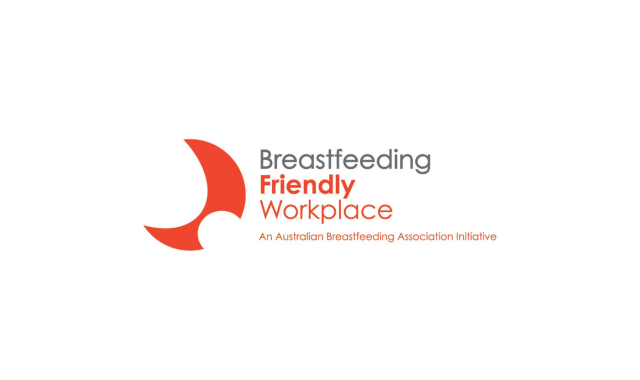 YWCA Canberra is a feminist, not-for-profit organisation that has been providing community services and representing women's issues in Canberra since its establishment in 1929.
We have a rich history of supporting women and girls in Canberra through the Great Depression, the Second World War, and the rapid social and cultural changes Canberra has experienced in recent years.
Today, we provide leading and innovative services to women and the broader Canberra community in the areas of children's services, community development, housing, youth services, personal and professional training, and women's leadership.
We are a membership-based organisation, which is non-religious and encourages the participation of women of all cultures, beliefs and ages through our programs, member activities and services. 
Strengthened by diversity, YWCA Canberra draws together members and employees who are committed to recognising and celebrating the value of every human being.
YWCA Canberra's Executive Director Frances Crimmins believes that offering family-friendly workplace arrangements is absolutely vital in women being treated equally in the workforce and having access to the same opportunities as men.
"At YWCA Canberra, we really see ourselves as setting a standard in regard to family-friendly and female-friendly working conditions. We want to demonstrate to other companies and organisations that they won't lose out if they provide the right conditions for women to excel in the workplace. In fact, it will be quite the opposite.
"Our breastfeeding accreditation is incredibly important, both practically and symbolically, in demonstrating our commitment to providing every opportunity for women to integrate their family and work responsibilities, where possible."
YWCA Canberra has long recognised the importance of breastfeeding for both carers and babies. We implemented breastfeeding and lactation breaks before we were an accredited Breastfeeding Friendly Workplace, but our accreditation in 2012 formalised this commitment. 
As individual needs of mother, carer and baby will vary, YWCA Canberra is committed to offering flexible work arrangements that will meet the needs of the employee, as well as operational requirements.
Not surprisingly, considering the work we do, YWCA Canberra's workforce is majority female, which makes it even more important that our policies are female-friendly. 
Here are some statistics which really paint a picture of our workforce, who accesses our family-friendly policies, and the positive impact that has on our organisation: 
We are currently 85 per cent female.
In 2014/2015, eight female employees accessed paid parental leave and one male employee accessed co-parent leave.
In the past two years, 100 per cent of employees have returned after taking paid/unpaid periods of maternity leave.
Being a accredited as a Breastfeeding Friendly Workplace has not only assisted YWCA Canberra retain our wonderful staff, but also to attract the very best staff as well.
Victorya Jenkinson joined YWCA Canberra as our Housing Support Unit Manager at 20 weeks pregnant.
"I was very much aware of the Y's policies regarding being a family friendly workplace; it was one of the main reasons I chose to work here," Victorya said.
This is Victorya's first pregnancy. 
"There are so many unknowns," she said, "But that's not one of them – I know I won't have to fight for flexibility or time to breastfeed when I return to work. It's all done, all sorted, and one less thing to worry about."
"I also know that having a baby is not going to impact my career development, and that's really important to me."
Anuradha Ratty Saggar, a YWCA Canberra Trainer, expressed a similar sentiment. She finds that knowing there is a policy on breastfeeding, including expressing, means that she will not have to negotiate those terms with her manager on her return to work.
Anuradha is planning to return when her baby is eight months old, and she plans to express during the work day.
"The policy gives me options, if I need to express when I return to work. It makes it easier to just know I can go and do it."
She is also pleased that there is an allocated space at YWCA Canberra's central office where she can lock the door, sit comfortably, and have privacy.
"It would be much harder for me to come back to work if I didn't know those facilities were available," Anuradha said.
For Erin Cooper, who recently returned to work as a Children's Services Manager after having her son Toby, having that one-on-one time with her son during her work day is essential.
Image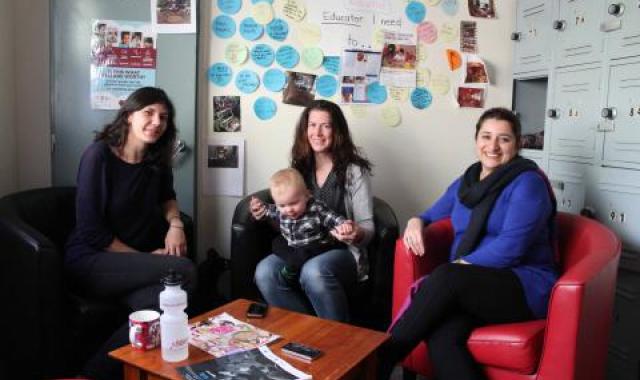 Erin manages YWCA Canberra's Campbell Cottage Early Childhood Service, so Toby has no shortage of playmates and educators to keep him occupied when he accompanies mum to work. But Erin has noticed that he really needs that 'special time' with his mum.
"Toby's quite introverted, so I think for him it's really important to just have that time with me. On busy days, if I express instead, I really notice a difference in him by the end of the day."
Erin said it was great to have the flexibility to take care of Toby's needs, and that without the Y's breastfeeding policy she would have found it very difficult to come back to work at the time she did.
Erin is also pleased that Campbell Cottage provides appropriate spaces for other breastfeeding mums to feed their babies onsite. 
To implement a supportive environment for breastfeeding mothers across our organisation, YWCA Canberra:
Created a Workplace Breastfeeding Policy
Communicated with staff about the accreditation and the Workplace Breastfeeding Policy
Ensured managers and staff are respectful and supportive of a breastfeeding employees' arrangements
Provided comfortable, private and hygienic spaces for employees (and visitors) to breastfeed or express.
Prior to their return to work, a breastfeeding mother will discuss with her manager her breastfeeding or expressing requirements, to develop a lactation break agreement. 
This outlines the times and length of lactation breaks and whether they will be taken on or offsite. The breastfeeding room will be booked as specified so the staff member is guaranteed to have access to the space when they need it.
The biggest challenge for YWCA Canberra in obtaining accreditation
We operate at 20 locations across Canberra, many of which are schools and government buildings. As we have little or no sway over the allocation of rooms on many of those sites, we are not always able to provide a breastfeeding space. However we ensure that all staff have access to leave provisions to support their breastfeeding needs.
Our main sites, such as our central office and our Mura Lanyon Youth and Community Centre have dedicated breastfeeding rooms. In moving to new sites, it is a priority to ensure there is appropriate space for the needs of breastfeeding mothers.
Frances Crimmins said YWCA Canberra's breastfeeding policy is an important part of a suite of measures that ensure the organisation leads the way on being a female-friendly workplace. Other achievements include:
Being an Employer of Choice for Gender Equality, as recognised by the Workplace Gender Equality Agency
Offering three forms of paid parental leave: 14 weeks on ordinary pay; co-parent leave of two weeks on ordinary pay; and primary carer parental leave of 14 weeks on ordinary pay for the father, spouse, co-parent or grandparent who is the primary carer.
Offering unpaid parental leave up to a total combined period of12 months.
Parents of primary-school aged children (or older children with a disability) can request a change in working arrangements, including moving to part-time work.
Access to a range of generous leave provisions, such as personal and carers leave, purchased leave and long service leave.
The first 12 months of parental leave taken counts as continuous service, and employees are still eligible for annual incremental pay increases during this time, so women are not financially disadvantaged.
A retention bonus scheme, after employees complete two years of continuous service.
Access to up to five days domestic violence leave, in addition to other leave, available to all employees regardless of gender.
"YWCA Canberra is committed in the long term to providing a workplace that gives talented women and men every opportunity to contribute to our organisation, alongside their family commitments.
"We believe this should be the aim of every employer."