Karin Collinson, WA
Image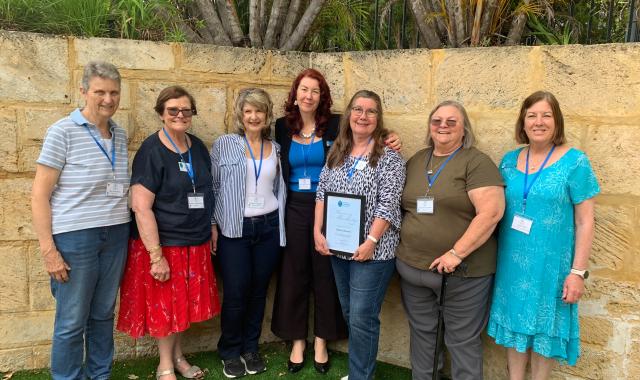 ABA is thrilled to have awarded Karin Collinson an honorary membership at the WA Branch conference in October.

Karin has been a member for 37 years and qualified as a counsellor in 1992. She has held several different roles across the Association nationally as well as at branch and group level.

Karin was instrumental in recruiting, inducting and connecting with trainees throughout their learning. Karin has also taken over 1200 calls on the National Helpline.

Karin is an individual who has gone and will continue to go to great lengths to make a significant and positive impact for ABA and for the benefit of families and communities. Her dedication, innovation and leadership have helped to strengthen ABA's impact, vision and capacity.

No matter what is asked, Karin not only happily accepts, but willingly offers her time to the needed role or task. When anything was dropped from her daily ABA work, Karin immediately looked to fill in the time, whether it was taking extra shifts on the National Breastfeeding Helpline, mentoring volunteers with personal check-ins or picking up a task at group level. Her willingness to step into roles has had an enormous impact on alleviating volunteer capacity.

Karin's dedication, commitment and passion for making a difference have truly set her apart and Karin is a very worthy recipient of the prestigious honour of an ABA honorary membership.

Pic is of Joy Anderson, Kirsten Tannenbaum, Merrin Carvell, Victoria Marshall-Cerins, Karin Collinson, Emilynne Capelli and Judith Lee. The photo was taken at the WA branch conference after Karin Collinson was awarded an Honorary Membership. All the volunteers in the photo are the WA branch volunteers who currently hold an honorary membership.