Support other mums on their breastfeeding journey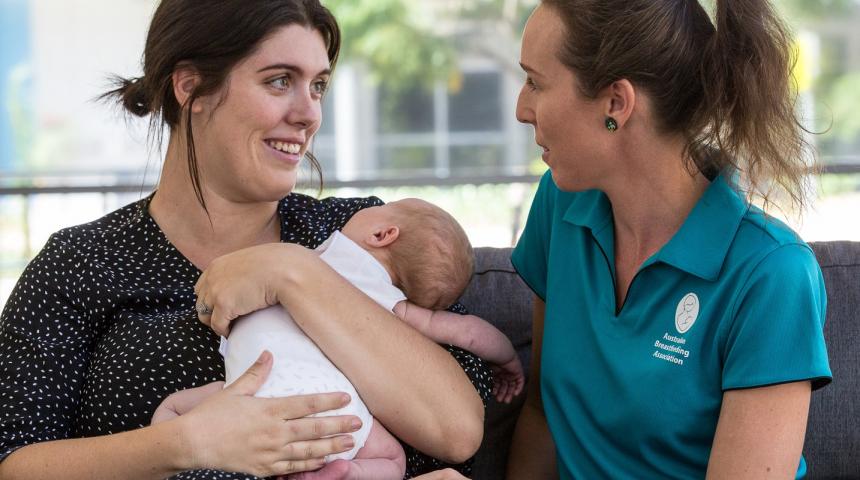 If you're looking for a rewarding role in breastfeeding support, we'd love you to join our team! 
Research shows that volunteering increases your well-being, plus you'll feel better knowing you're making a difference.  
To become a breastfeeding counsellor or educator...
Complete our volunteer traineeship. You will:
learn on-the-job

gain the skills to volunteer as a peer support breastfeeding counsellor or educator with ABA

achieve a nationally accredited Certificate IV qualification

be part of a passionate and committed team.
Find out more
What is a breastfeeding counsellor?
What is a breastfeeding educator?
All about the ABA volunteer traineeship
Laura, Breastfeeding Counsellor, Educator, Tamworth NSW
There's nothing quite like the buzz of supporting another mother along her journey.
Kirsten, Breastfeeding Educator, Adelaide Hills SA
It could be feeling energised and reassured by connecting with more experienced volunteers/mothers or seeing a new parent have that 'aha!' moment or overcome a challenge.
Sharon, Breastfeeding Counsellor, Melbourne VIC
I absolutely love being on Helpline. I have my regular shift, but try to help out where I can by doing extra shifts, especially overnights...
Jodie, Katherine NT
I became a volunteer when my third child was born because I felt that I had found my tribe and wanted to give back some of the support and wisdom that I had received.
Pam, Breastfeeding Counsellor, Educator, Geelong VIC
Training gave me an opportunity to share with other mums who needed support. I have been able to use these skills in so many areas of my life, not just ABA.