Breastfeeding counsellors are trained volunteers who provide individual breastfeeding support to mothers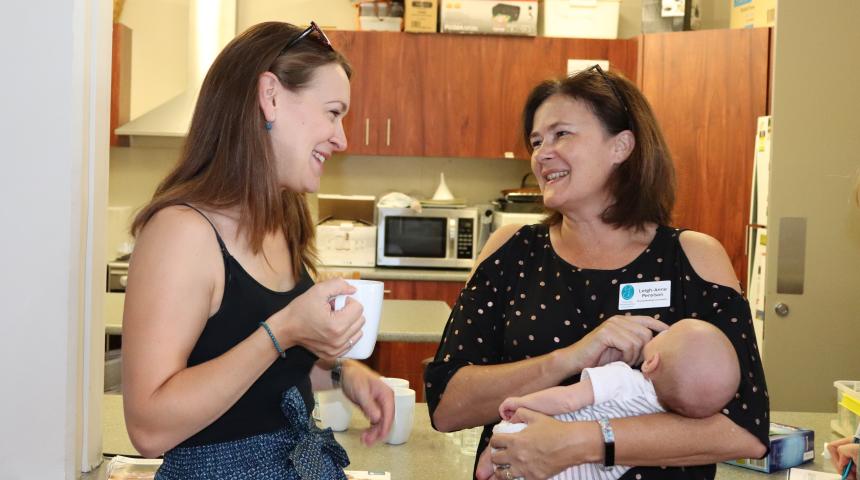 Breastfeeding counsellors help mums reach their individual breastfeeding goals by:  
offering phone counselling on the National Breastfeeding Helpline and through ABA's online LiveChat services 

providing in-person breastfeeding counselling at local support groups

running local support group activities. 
ABA's breastfeeding counsellors: 
have breastfed at least one baby for at least 6 months

hold the 10998NAT Certificate IV in Breastfeeding Education or equivalent

complete ongoing training to update their breastfeeding knowledge and skills. 
Breastfeeding counsellors are not: 
lactation consultants 

medically trained 

able to give medical advice. 
Find out more
ABA volunteers talk about the role a
breastfeeding counsellor plays in
providing mum-to-mum support.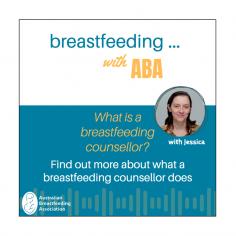 Why get involved?
Elizabeth, breastfeeding counsellor, Sydney NSW
I rang the Helpline as a new mum struggling to feed my first baby. The wonderful counsellor on the end of the phone listened and gave me the information and encouragement to continue. It changed my life for the better. I started volunteering as a way of giving back and helping other women as I had been helped. 
Bree, breastfeeding counsellor, WA
Having had both my children in remote towns, I cherished the support I received from ABA. It made me want to give something back and provide a virtual village to those who don't have access to face-to-face support.
Wynta, breastfeeding counsellor, TAS
I love the idea that I may be a positive part of someone's breastfeeding or parenting journey. I know from experience how much of a difference some empathy and support can make, especially as a first-time parent. I am especially proud to be part of the ABA community knowing it is a free resource available to anyone in Australia!