ABA offers comprehensive information about the process of becoming a lactation consultant in Australia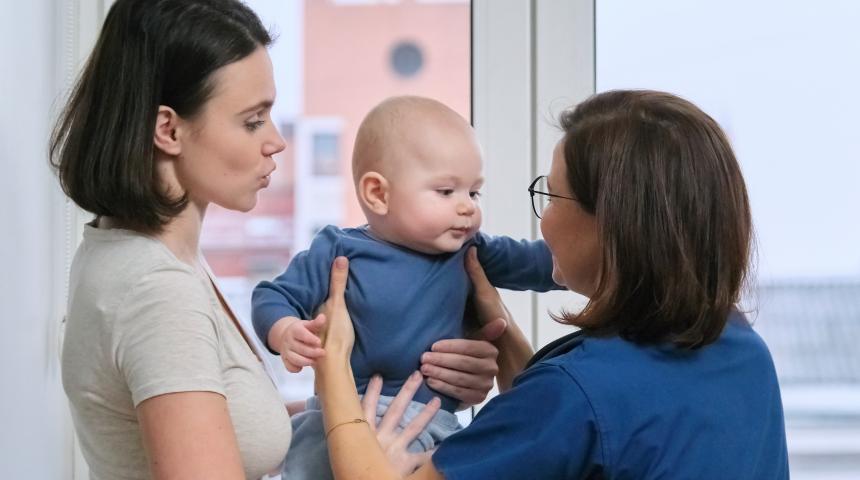 What is a lactation consultant?
There are important differences between breastfeeding counsellors and lactation consultants.
Lactation consultants:
are health professionals
hold an International Board Certified Lactation Consultant (IBCLC) qualification
work in hospitals and child health services, or in private practice. 
Interested in becoming a Lactation Consultant?
The following information is for those who are interested in becoming an International Board Certified Lactation Consultant (IBCLC) and who may be looking for a lactation course or to volunteer with ABA as a means of obtaining hours of lactation specific clinical practice as specified in Pathway 1.
Please consult the website for the International Board of Lactation Consultant Examiners (IBLCE website) for definitive information.
Lactation specific education
The 10960NAT Diploma of Breastfeeding Management is accepted for the 95 hours of lactation specific education requirement.
Lactation specific clinical experience (for IBLCE Pathway 1)
ABA is an IBLCE recognised Breastfeeding Support Counsellor Organisation. This means that an ABA breastfeeding counsellor can count the hours they provide counselling towards the 1000 hours of clinical support. These hours must be accrued during the 5 years before sitting the exam.
These hours are counted on an hour-per-hour basis* through the following counselling situations:
in-person counselling as an ABA volunteer
counselling on the National Breastfeeding Helpline
online support on ABA's LiveChat service
leading ABA local group meetings and providing counselling afterwards 
Specifics of volunteering for ABA as a lactation consultant pathway
Applicants must first complete the 10998NAT Certificate IV in Breastfeeding Education, a part time course which takes around 12 months. This course is offered only as a volunteer traineeship and only to Australian citizens or permanent residents.
There are specific requirements for enrolment, completion and appointment as a breastfeeding counsellor which include:
having breastfed a baby
a minimum 150 volunteer hours as part of the traineeship
a minimum of 2 years volunteering with ABA as a breastfeeding counsellor once qualified. The 1000 clinical hours are counted from qualification.
Further information about being an ABA volunteer and the Certificate IV in Breastfeeding Education is available in the presentation Becoming an ABA volunteer.
* Prior to 2022, hours were counted at a flat rate of 250 hours per 12 months if providing mainly telephone or online care. This method of accruing hours is no longer used.
Access our free online module with comprehensive information on becoming a Lactation Consultant.