Live Program - Sydney, Brisbane, Melbourne and Perth
6 to 11 March 2023 
Recordings available as part of the online program - 31 March 2023 to 30 May 2023.
Live seminars registrations will automatically upgrade to the online program at no additional cost.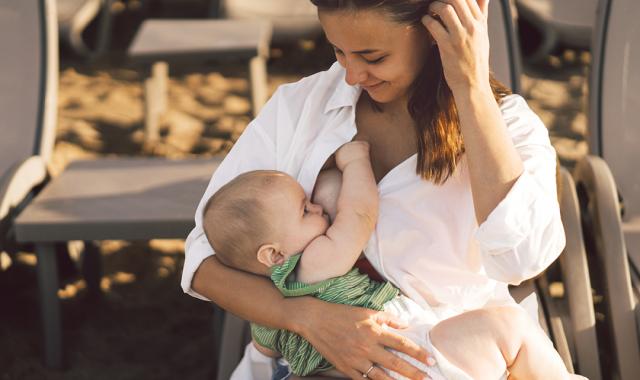 8.45 am
Strategies to support breastfeeding and maternal caregiving capacity for vulnerable mothers -  Karleen Gribble 
In Australia, the most disadvantaged mothers, who are at highest risk of not being able to provide good enough care for their infants, are those most likely to cease breastfeeding early or not breastfeed at all. This presentation will describe how and why breastfeeding is particularly important for disadvantaged mothers, and summarise the literature on breastfeeding, maternal responsivity and infant mental health. It will outline actions to support breastfeeding and maternal caregiving capacity in vulnerable women.
9.45 am
Breastfeeding and skin-to-skin reduce pain during needles: the evidence and implementation - Professor Denise Harrison  
Breastfeeding, skin-to-skin care and small volumes of sweet solutions (sucrose and glucose) reduce pain during needle-related procedures in newborns and infants up to around 1 year of age. However, these strategies are inconsistently used in practice. This presentation will describe resources and national and global initiatives aimed at improving use of effective pain management strategies.   
11.15 am
Cutting Supply? Considerations for breastfeeding post breast surgery - Karleen Gribble and Naomi Hull 
Surgical interventions may disrupt lactation and/or breastfeeding. This presentation will discuss the impact on breastfeeding of biopsy, lumpectomy, breast reduction, breast enhancement, and mastectomy due to breast cancer and chest masculinisation. Techniques for lactation and breastfeeding support will be discussed as will provision of emotional support for women whose ability to breastfeed is adversely impacted by breast surgery. A case study will be presented of a woman who grieved her inability to breastfeeding after mastectomy.  
12.15 pm
The impact of weight changes, eating disorders and bariatric surgery on the first 1000 days - Dr Treasure McGuire 
While dissatisfaction with body weight and shape are normative postpartum, mothers with eating disorder symptoms are particularly vulnerable to negative effects on the maternal-child feeding environment. In addition, the higher nutrient requirements of mothers with malabsorption syndromes, eg inflammatory bowel disease, or bariatric surgery, may also impact on breastfeeding success. This session will outline nutrient requirement during breastfeeding, and the impact of rapid weight change, eating disorders and bariatric surgery on breastfeeding practices and possible strategies to improve breastfeeding outcomes. 
2.15 pm
Smoothing the Bumps: where are we at with engorgement and mastitis? - Naomi Hull  
In 2022, ABA conducted a Mastitis Roundtable with a collection of health professionals from around the country. The outcomes of this and an overview of the process will be shared. Included will be a general overview of breast anatomy, and latest research and understanding of causation and underlying mechanisms of mastitis spectrum disorders. There will be an exploration of risk factors, prevention and management strategies.   
3.15 pm
Drugs in breastfeeding: the basics - Dr Treasure McGuire  
Ideally, breastfeeding mothers would remain healthy, producing milk of optimal quality and quantity. In fact, they may suffer from lack of sleep, dehydration or a medical condition. So, it is not surprising that many will require medication (prescribed, over-the-counter or complementary) while breastfeeding. As maternal self-report surveys implicate medication as a contributing factor to early weaning, this session provides an overview of the factors influencing the excretion of a drug (therapeutic or lifestyle) into breastmilk and how to quantify any associated clinical risk to the infant. 
4.15 pm
Closing remarks
PLEASE NOTE: ABA reserves the right to change the program and speakers if they are unavailable due to illness, injury or unforeseen circumstances and events. All views and opinions of the speakers are not necessarily the position held by ABA. 
Online Seminar Program
Access all 6 recordings from the live seminars as well as these 5 pre-recorded presentations. 
Online program is available to view - 31 March 2023 to 31 May 2023.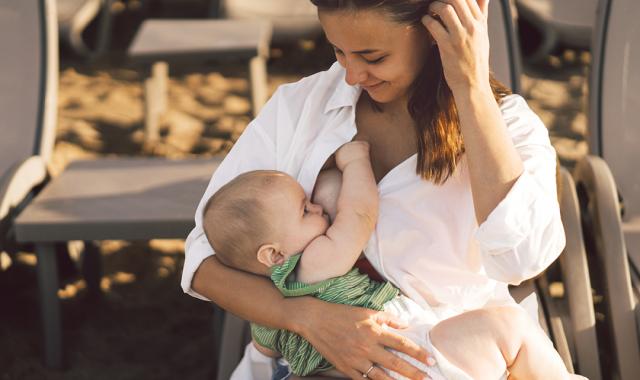 Zainab Yate 
Help! Breastfeeding makes me feel bad, sad or mad: new evidence to support a differential diagnosis when breastfeeding triggers negative emotions
This lecture focuses on conditions and symptoms of consideration when breastfeeding triggering particular negative emotions and intrusive thoughts. New research has shown a variety of possible causes including Aversion, Autism, Dysphoric Milk Ejection Reflex, Depression & Anxiety. A comprehensive review of the literature will allow delegates to offer appropriate referral, intervention and suggested treatment options for dyads struggling. 
Zainab Yate 
Islam and breastfeeding support: understanding cultural and clinical needs, as well as religious dispensations for breastfeeding mothers
Many of the 800 million Muslim women in the world may become pregnant and choose to breastfeed and may need support. Breastfeeding organisations are often a key contact for queries and concerns.  This lecture will cover the importance of breastfeeding in Islam, cultural considerations and sensitivities, important messages for those wanting to fast in Ramadan, or wanting to access donor milk, and the religious legal dispensations Muslim women have.    
Professor Denise Harrison, Professor Lynn Gillam 
Ethics of neonatal and infant pain studies
Since the first randomised controlled trials demonstrating analgesic effects of sweet tasting solutions for newborns published in 1999, there has been hundreds of further placebo/no treatment-controlled trials showing the same results. Yet, for no treatment/placebo trials to occur, there needs to be uncertainty of the benefits. The ethics of conducting such trials will be discussed. 
Emily Carrolan 
Breastfeeding Friendly Workplace – enabling workforce return for breastfeeding women
Returning to work does not mean a mother has to no longer breastfeed their baby. The Breastfeeding Friendly Workplace (BFW), initiative aims to promote and improve gender equality, as well as remove the workplace as a barrier to breastfeeding. BFW is committed to supporting organisations in providing a safe transition to work easier for breastfeeding women. 
Alison Thomas 
Breastfeeding and fertility treatment/during IVF
The presentation will cover what infertility is and how and why it is relevant to breastfeeding support. It will explain how the speaker became involved in this area, and discuss why families need support with this and challenges they may face, including lived experiences. It will also summarise the evidence base relevant to this area of support 
PLEASE NOTE: ABA reserves the right to change the program and speakers if they are unavailable due to illness, injury or unforeseen circumstances and events. All views and opinions of the speakers are not necessarily the position held by ABA. 
Approved by
Senior Manager Training and Education