The Australian Breastfeeding Association is the leading provider of breastfeeding education in Australia, with a long tradition of providing high-quality evidence-based breastfeeding education for health professionals.
We are thrilled to present the 2023 Health Professional Seminar Series. 
Breastfeeding: bonding science and practice
Breastfeeding: bonding science and practice
Attend the live seminars (face-to-face) in Sydney - Monday 6 March, Brisbane - Tuesday 7 March, Melbourne - Friday 10 March or Perth - Saturday 11 March, to network with colleagues and meet speakers.
The live seminars are recorded and available online from 31 March 2023 with five additional online presentations for all registrants. 
Enhance your knowledge, gain new skills and earn professional development points! 
Our curated program includes:
a review of new mastitis protocols
pain management strategies for breastfeeding infants
exploration of the impact of breast and bariatric surgery and eating disorders on the establishment and management of breastfeeding
strategies to support vulnerable mothers
analysis of the triggers for mothers experiencing negative emotions towards breastfeeding. 
2023 Breastfeeding Seminar Series Locations
Sydney
Monday 6 March 2023
Sofitel Sydney Wentworth
61-101 Phillip St
Sydney NSW 2000
Brisbane
Tuesday 7 March 2023
Sofitel Brisbane Central
249 Turbot Street
Brisbane QLD 4000
Melbourne
Friday 10 March 2023
Pullman on the Park
192 Wellington Parade
East Melbourne VIC 3002
Perth
Saturday 11 March 2023
Parmelia Hilton Perth
14 Mill Street
Perth WA 6000
Discounted accommodation and parking
ABA delegates receive discounted rates - click to read more
ABA delegates wanting accommodation at the seminar venue will be offered discounted rates. These vary from hotel to hotel for their accommodation when attending the ABA 2023 Health Professional seminar. To obtain a discounted rate, please see the information below pertinent to each hotel. This will be available the night before and the night of the seminar at the hotels.
Hilton Parmelia Hotel Perth - 20% off the best available rate for ABA delegates
Use the following link - https://group.hilton.com/9z40yn
Sofitel Wentworth Sydney - 10% off best available rate
To redeem this discount, please quote ABA2023 by contacting our reservations team via phone on 02 9228 9188. during business hours or email on H3665@sofitel.com (this discount code is not redeemable online).
Rooms are to be booked on a 'first come, first serve' basis
A credit card is required to guarantee reservations
If you need to cancel your reservation, please let us know 24 hours prior to your arrival date to avoid a cancellation fee for the first night's stay, or in the event of a 'no-show'
Pullman on the Park Melbourne - discounted accommodation rate to ABA delegates
https://www.idem.events/r/australian-breastfeeding-association
Guests will be asked at check-in to provide a credit card and pay for their stay
Brisbane Sofitel Central
Special rate for ABA delegates - $265 per night (room only) or $295 per night (including breakfast for one) in our Superior King or Twin Room for the duration of the event. Additional breakfast is available at $30 per person and valid for dine in at Suzette restaurant only. 
Book direct with the hotel and mention ABA HP seminar https://www.idem.events/r/aba-delegate-booking-f1704ff6
Parking information
Melbourne
Pullman Melbourne on the Park has over 100 spots in their secure and under-covered car park. The entrance to the car park is at the main entrance of the hotel at 192 Wellington Parade, East Melbourne VIC 3002. 
Conference delegates are offered a discounted self-park rate of $30.00 per vehicle, per day from 8am – 5.30pm.
Evening dinner guests are offered a discounted self-park rate of $30.00 per vehicle, per day from 5pm – midnight. 
Any attendee who requires overnight parking will be charged at a discounted rate of $35 per vehicle per night. 
Please note that all parking is strictly subject to availability. 
How to pay for parking: 
•    Each guest will enter the hotel carpark via the driveway on Wellington Parade. Guests will need to retrieve a ticket at the boom gate. 
•    Prior to exiting the building each guest will need collect a validation ticket, from Concierge. 
•    To make payment, guests will need to go to the pay machine, located on level B1 of the car park. Guests will need to ensure the second ticket received from concierge is inserted into the machine following the original ticket, before making payment. This will ensure the discounted rate is applied. 
•    Once payment has been made, the guest will receive an exit ticket and receipt. 
Sydney
The hotel (Sofitel Wentworth Sydney) car park is owned and operated by Wilson Car Parking located beneath the hotel with entrance at 2 Bligh Street (rear of hotel). Car park spaces are subject to availability. 
•    Day Conference Volunteers/Delegates receive $65.00 per car per day for entire duration of event.
•    Overnight Guests receive $70.00 per car per night.
•    You will need to validate your parking with Front Office upon departure and advise the Wilson Parking Team of this when you arrive to the hotel.
Brisbane
The rate is $47.00 per vehicle self-park per day. Car parking is subject to availability.
To obtain the discount, delegates will need to have their parking ticket validated at the front reception prior to making their way to the pay station in the parking lot. Otherwise an hourly rate will apply.
Perth 
The Hilton Parmelia Hotel is unable to provide a discounted parking rate as it has a very limited availability of bays. 
Valet parking is $55, please note there is a strict height limit of 1.9m. MAX
Closest public parking is the Perth Convention Centre at the bottom of Mill Street. 
Benefits of ABA's breastfeeding seminars
Education
Being a health professional means lifelong learning. Presented by experts in infant and maternal health, the Annual Health Professional Seminar Series ensures your knowledge is kept up-to-date within a quickly changing healthcare environment. Learn from leading health professionals specialising in breastfeeding, lactation and infant and maternal health.
Attending the 2023 Health Professional Seminar Series will earn you professional development points.
IBCLE:
Live seminars: 6L CERPs - Recognition Number C202307
6 Pre‑Exam Education Hours
Live seminars and online program: 10L and 1E CERPs - Recognition Numbers C202307 and C202308
11 Pre‑Exam Education Hours

ACM: Australian College of Midwives CPD Endorsed Activity
Live seminars: 6.5 CPD Endorsed hours
Live seminars and online program: 11.5 CPD Endorsed hours

Image
Have fun!
Catch up with colleagues and form connections with like-minded health professionals across the nation. Take the opportunity to attend one of the live seminars held in four major cities across Australia - Sydney, Brisbane, Melbourne and Perth - to listen and meet with the speakers. Then watch the program again online from 31 March and consolidate your learning. 
"The ABA Health Professional program is always fantastic to keep abreast with current evidence-based research. The program always has excellent keynote speakers and relevant content to clinical practice."
"Thankyou. Wow! I have so much information that was new for me that I can pass on to hopefully improve outcomes for the families I care for. Thankyou."
"The ability to join the conference online was incredibly flexible. A great selection of speakers & fantastic networking opportunities"
"I am starting out as a private practitioner and this seminar helped me to see how I could better support women seeking assistance with a variety of concerns"
"Every year ABA's breastfeeding seminar series is on my calendar as a must do. The topics and keynote speakers are always first class and of value to all health professionals working with families."
"The whole seminar was very good! I cannot wait for the next seminar again!"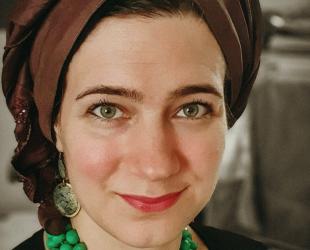 Zainab Yate
MSc, BSc, CCHt, Author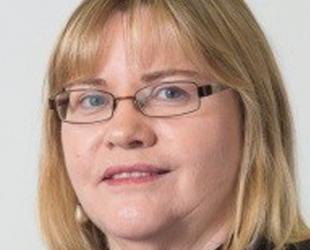 Dr Treasure McGuire
PhD, BPharm, BSc, GradDipClinHospPharm, GCHEd, FACP, FPS, MSHP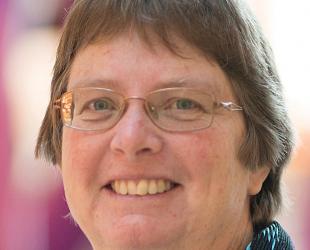 Lynn Gillam
BA(Hons) MA(Oxon) PhD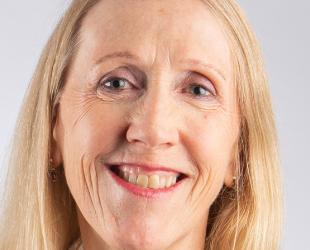 Denise Harrison
RN, RM, PhD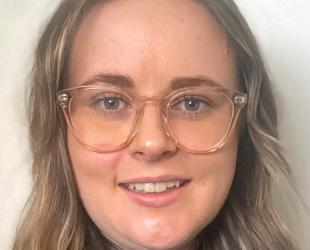 Emily Carrolan
Master of Human Nutrition, Grad Cert Health Promotion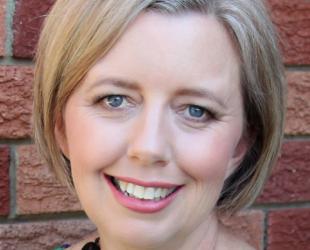 Naomi Hull
RN, Grad Cert Critical Care, IBCLC, MPH (Nutrition), Cert IV in Breastfeeding Education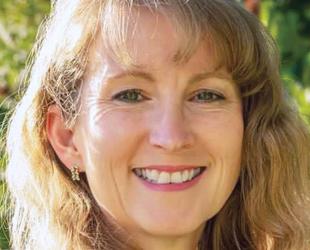 Karleen Gribble
BRurSc(Hons), PhD, Cert IV Breastfeeding Education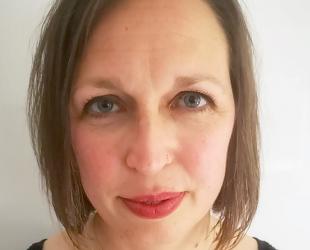 Alison Thomas
Peer supporter, Peer supporter coordinator, ABM (Association of Breastfeeding Mothers)
ABA is a not-for-profit organisation. Any income from the health professional seminars is used to support the provision of evidence-based and best-practice breastfeeding information to mothers, their support networks and health professionals. 
Trade exhibitors
Infloran - Paediatric Flora Care
 
Government supporters
The Australian Breastfeeding Association would like to thank the Victorian Government and New South Wales Government for their support
Interested in sponsoring the 2023 Health professional seminar series? 
View the sponsorship and exhibition prospectus
Contact us
The ABA 2023 Health Professional Seminar Series is being coordinated by MECCA Concepts Pty Ltd.
Based in Melbourne, Mecca Concepts specialises in the planning and execution of conferences, professional seminars, product launches and other events both Australia-wide and internationally. Formed in 2005 by directors Heather McDowell and Rachel Washington, we are committed to providing excellence and delivering quality events that always exceed expectation. If you would like more information, please visit our website www.meccaconcepts.com.au.
For further information on 2023 ABA Health Professional Series, please contact:
Registration
Rachel Washington
MECCA Concepts Pty Ltd
PO Box 2646 Mount Waverley VIC 3149
0412 996 711
Speaker enquiries
Heather McDowell
MECCA Concepts Pty Ltd
PO Box 2646 Mount Waverley VIC 3149
Sponsorship
Rachel Washington
MECCA Concepts Pty Ltd
PO Box 2646 Mount Waverley VIC 3149
0412 996 711