Our online program opens on March 31. Register today.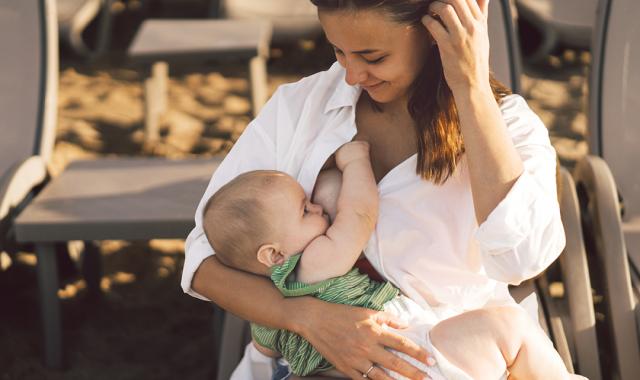 Live seminars
All live seminar registrations will automatically receive full access to the online program at no extra cost. 
Online program
Our online program is available to health professionals in any country, and registrations are now open. Running from 31 March to 31 May 2023, the online program includes five online presentations in addition to recordings of the six presentations from the live seminars.
* Discounted registration available for ABA members.
 
 
ABA MEMBER*
NON-MEMBER FEE
 
 
 
Live seminars and online program
$280
$295
Online program only (Tier 1 countries)**
$280
$295
Online program only (Tier 2 countries)**
$90
Online program only (Tier 3 countries)**
$70
Register 5 or more delegates at one time to automatically receive a $20.00 discount per registration.
**Live outside Australia?
 ABA is committed to providing accessible breastfeeding education for health professionals across the world. To reduce cost barriers for health professionals in tier 2 and tier 3 countries, we are offering reduced prices for citizens residing in these countries. Tiers are as follows:
| | |
| --- | --- |
| Tier 1 countries | Andorra, Aruba, Australia, Austria, Bahamas, Bahrain, Belgium, Bermuda, Brunei Darussalam, Canada, Cayman Islands, Chile, Croatia, Curacao, Cyprus, Czech Republic, Denmark, Estonia, Falkland Islands, Finland, France, Germany, Gibraltar, Greece, Greenland, Guadeloupe, Guam, Hong Kong, Hungary, Iceland, Ireland, Israel, Italy, Japan, Kazakhstan, Kuwait, Latvia, Liechtenstein, Lithuania, Luxembourg, Macau, Malaysia, Malta, Martinique, Monaco, Netherlands, New Caledonia, New Zealand, Norway, Oman, Panama, Poland, Portugal, Puerto Rico, Qatar, Reunion, Romania, Russian Federation, San Marino, Saudi Arabia, Seychelles, Singapore, Slovakia, Slovenia, South Korea, Spain, St. Kitts and Nevis, St. Maarten, Sweden, Switzerland, Taiwan, Trinidad and Tobago, Turkey, United Arab Emirates, United Kingdom, United States, Virgin Islands (British), Virgin Islands (US) |
| Tier 2 countries | Albania, Algeria, American Samoa, Anguilla, Antigua and Barbuda, Argentina, Armenia, Azerbaijan, Barbados, Belarus, Belize, Bhutan, Bolivia, Bosnia and Herzegovina, Botswana, Brazil, Bulgaria, Cape Verde, China, Colombia, Cook Islands, Costa Rica, Dominica, Dominican Republic, Ecuador, Egypt, El Salvador, Equatorial Guinea, Fiji, French Polynesia, Gabon, Georgia, Grenada, Guatemala, Guyana, India, Indonesia, Iraq, Jamaica, Jordan, Kosovo, Laos, Lebanon, Libya, Maldives, Mauritius, Mexico, Moldova, Mongolia, Montenegro, Montserrat, Morocco, Namibia, North Macedonia, Northern Mariana Islands, Palau, Paraguay, Peru, Philippines, Serbia, South Africa, Sri Lanka, St. Lucia, St. Martin, St. Vincent and the Grenadines, Suriname, eSwatini, Thailand, Tunisia, Turkmenistan, Ukraine, Uruguay, Uzbekistan, Venezuela, Viet Nam |
| Tier 3 countries | Afghanistan, Angola, Bangladesh, Benin, Burkina Faso, Burundi, Cambodia, Cameroon, Central African Republic, Chad, Comoros, Cote D'Ivoire, Democratic Republic of the Congo, Djibouti, Eritrea, Ethiopia, Federated States of Micronesia, Gambia, Ghana, Guinea, Guinea-Bissau, Haiti, Honduras, Kenya, Kiribati, Kyrgyzstan, Lesotho, Liberia, Madagascar, Malawi, Mali, Marshall Islands, Mauritania, Mozambique, Myanmar (Burma), Nepal, Nicaragua, Niger, Nigeria, North Korea, Pakistan, Papua New Guinea, Republic of the Congo, Rwanda, Samoa, Senegal, Sierra Leone, Solomon Islands, Somalia, South Sudan, Sudan, Syria, Tajikistan, Timor-Leste, Togo, Tonga, Tuvalu, Uganda, United Republic of Tanzania, Vanuatu, Western Sahara, Yemen, Zambia, Zimbabwe |
Are you a midwifery student?
2023 Early bird competition (now closed) Terms & Conditions
Open to read
1. Registration for a Live Seminar in Sydney, Brisbane, Melbourne or Perth must be received by 5.00 pm on Wednesday 15 February 2023
2. Winning registrations for one night of accommodation will be drawn by MECCA Concepts on Monday 20 February 2023
3. All winners will be notified via the email provided at registration
4. Only one winner from each location (Sydney, Brisbane, Melbourne and Perth) will be awarded
5. Winning registrations are not transferable to any other ABA event
6. Winning registrations are not transferable to another person
7. Winners are responsible for all transportation expenses to attend Breastfeeding: bonding science and practice and the hotel where the free night of accommodation is provided
8. Winning registrations are not able to be exchanged for a cash refund
9. Winning registrations are not refundable or transferable if the winner is not able to attend
10.Winners' names will be published in ABA newsletters, magazines and other training materials
11. Winners will be required to give permission for ABA to use their image and any feedback for publicity purposes
12. Accommodation dates are available the night before each live seminar only:
Sydney - Sunday 5 March 2023
Brisbane - Monday 6 March 2023
Melbourne -Thursday 9 March 2023
Perth - Friday 10 March 2023
13. Prize is subject to live seminars going ahead under COVID-19 restrictions.
Disclaimers
ABA reserves the right to change the program and speakers if they are unavailable due to illness, injury or unforeseen circumstances and events. 
All views and opinions of the speakers are not necessarily the position held by the ABA. To view the ABA's position statements, visit breastfeeding.asn.au.
All 2023 registrants to live seminars will receive access to the full online program at no additional cost.
All live seminar venues will comply with any required COVID-19-safe measures in place at the time of the seminar. If you are feeling unwell, we ask that you do not attend a live seminar and view the seminars online instead. 
No refunds will be supplied as livestreaming and webinar options will be available. 
If COVID-19 related issues result in ABA not being able to proceed with the live seminars, they will be replaced by a live-streamed seminar on Friday 10 March 2023. The online program would then become available as normal.