Are you a community health worker supporting clients with breastfeeding?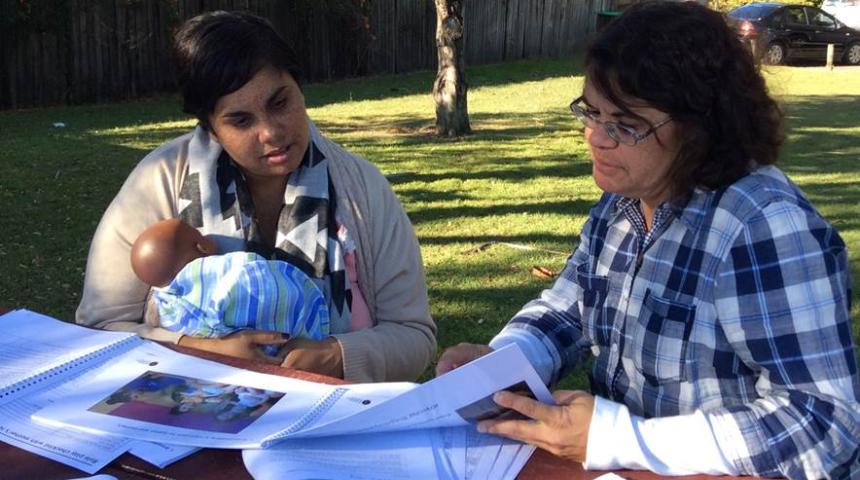 The 10961NAT Course in Community Breastfeeding Mentoring is a nationally recognised short course offered by ABA.
The course is designed to teach mentoring skills and basic breastfeeding information to people who support breastfeeding in the community.  
It is particularly suitable for use with culturally and linguistically diverse and Indigenous community groups or those working with these groups.  
Course participants
We have successfully delivered training to:
community members 

Aboriginal health workers 

community health service staff 

child protection staff 

health and social welfare service employees 
Course content
The course includes mentoring skills such as: 
active listening 

empathy 

cultural respect 

confidentiality 

encouragement and support 

where to refer mothers for further support 
Breastfeeding knowledge such as: 
how breastfeeding works 

normal infant behaviours 

common breastfeeding problems and inaccurate breastfeeding information 
Course delivery
The course is delivered as a two-day workshop with integrated learning and assessment activities. All participants will receive a certificate of attendance. Participants who also successfully complete the integrated workshop assessments will receive a nationally recognised statement of attainment for the course. 
Interactive workshop with small group learning activities.   

Maximum of 15 participants.  

Workshops with more than 8 registered participants are facilitated by 2 trainers to ensure all participants are fully supported in their learning and assessment activities. 
CERPs and ACM points can be allocated (on prior request). 
Costs
Costs 
Between $5000 and $5500 (maximum 15 participants) plus additional costs.  
What's included?
Workshop/participant costs include: 
Workshop promotional material 

12 month membership of the Australian Breastfeeding Association 

Course enrolment and certificates of attendance 

Course materials and resources. This includes a Learner Handbook, Community Breastfeeding Mentor flip book and other resources 

Assessment resources and certification where applicable. 

Arrangement of CERPs or ACM points on prior request 
What's not included?
Workshop costs listed above do not include: 
Travel and accommodation of trainer/s - these are charged separately. Please note: Wherever possible ABA will endeavour to use local training personnel to reduce or eliminate travel and accommodation costs. 

Venue costs. Please note: Specific requirements and standards for training venues apply. Contact ABA for further information about venue requirements. 

Catering 

Promotion of the workshop by ABA