ABA Victorian Branch provides support to our 1,500+ Victorian members and 250+ volunteers from 27 different groups and 13 regions across Victoria.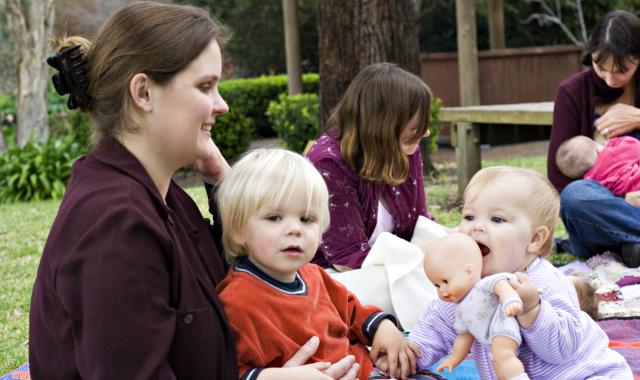 The Branch Office, also known as the Breastfeeding Centre, is located in Dandenong, South East of Melbourne. ABA Vic Branch and the Breastfeeding Centre are funded by the Victorian Department of Health to provide three major activities as part of the funding model: 
Provide mums with practical mother-to-mother support and information, enabling them to establish and continue breastfeeding 

Provide high quality and accessible training, education and resources to our volunteers, health professionals and the wider community 

Strengthen the advocacy work of the Australian Breastfeeding Association. 
The Breastfeeding Centre
The Breastfeeding Centre sells various breastfeeding and pumping accessories, ABA publications, multilanguage booklets and paid ABA resources. Mums and their families are welcome to come in and browse these resources during opening hours. The centre is a child-friendly space, and of course breastfeeding is welcome here! 
Wednesday 10am to 2pm is drop-in day where breastfeeding mums can speak to a trained breastfeeding counsellor in-person to receive support and information to assist them. Currently the drop-in is running by appointment only. Mums and their families can make an appointment below. 
Breastpump hire
The Breastfeeding Centre also hires out breast pumps, both to individual families and via local health organisations. 
Resources
The Breastfeeding Centre also supports ABA volunteers, health professionals and community organisations by supplying ABA resources such as tipcards, posters, breastfeeding helpline magnets, booklets and many other free resources. Come and visit us during opening hours and pick up the resources you need in order to support breastfeeding mums and their families. 
Hours of operation: 
Tuesday, Wednesday and Thursday  - 10am to 4pm 
Address:  Suite 3/71 Robinson Street, Dandenong VIC 3175 
Phone:  03 9791 4644 
Check out ABA in Victoria