Returning to work and leaving bub? You're probably feeling a lot of emotions right now.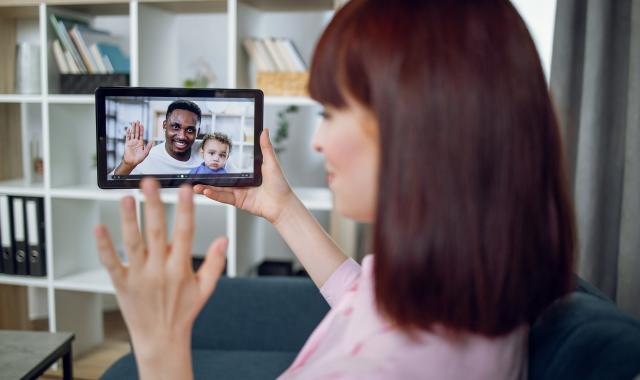 Returning to work is something that many mums look forward to doing. Despite the stresses involved in planning, organising and getting out the door each morning, they feel that they need it for their own personal reward and mental health.    
Leaving your baby each day to go to work may bring up many different feelings for you: 
Fulfilled to be doing something mentally stimulating 

Connected back with your previous work colleagues 

Relieved to have a much-needed break from your child  

Exhausted from juggling sleepless nights, home life and work life 

Pressured to prove that you can keep up your level of work performance after becoming a mum 

Sad that you might miss out on your child's important milestones because you're not there 

Guilty for feeling fulfilled, connected and relieved at being away from your child 

Conflicted that you feel at times that you are drowning even though this is your choice.  
Returning to work while breastfeeding may add an extra layer of complexity to your situation.
You may worry: 
that your child won't take a bottle of expressed milk 

about how your work colleagues will perceive you needing time to pump milk at work 

whether you can keep the expressing up or whether your supply will suffer 

whether your baby will end up weaning early because you weren't there for them.  
Despite having excellent childcare arrangements, many mums wonder if their child misses them and wants them for comfort because they are the only person who can provide that breastfeeding bond.  
The guilt that many mums feel comes from so many hard decisions: choosing not to pump that extra session; taking time for yourself; accepting help from others to mind your child on the weekend so you can take a break when you are already away from your baby during the week; wondering if you're actually just selfish for wanting to be back at work.   
Many mums look back at their breastfeeding and working experience and wonder how they ever made it through. Some credit a sheer determination and a lot of support from their partner, family and closest friends. In the midst of the busyness of life, the precious moments of breastfeeding at home allow mums to reconnect after days apart. The reward of this special connection helps to overcome the challenges and the exhaustion.   
The importance of support
ABA supports mums who take this step and make the commitment to continue breastfeeding while working. We admire your patience, selflessness, dedication and resilience, juggling the emotional challenge of working and motherhood.  
It's important to have people to talk to about your emotions and concerns. An ABA breastfeeding counsellor will listen without judgement, offer information and suggestions about managing your breastfeeding and be your support person. 
© Australian Breastfeeding Association May 2022
Read more about returning to work
Evidence-led info and practical tips from our Breastfeeding Information Series
Breastfeeding: woman and work