You and your baby can be supported as you continue your breastfeeding journey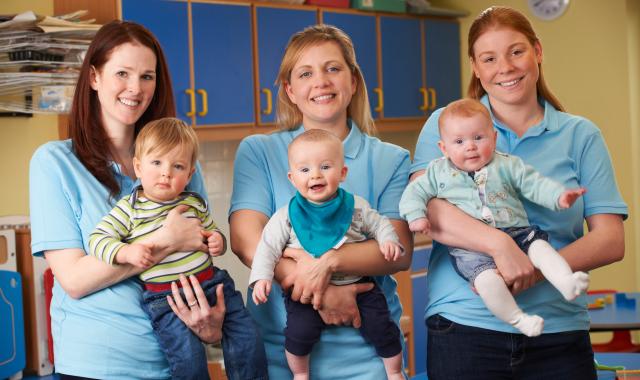 If you are investigating Early Childhood Education and Care (ECEC) options for when you return to work, you may be looking at the practices of various centres and how they care for breastfed babies.   
Some ECEC providers welcome breastfed babies and support mums to keep breastfeeding. Others may be unsure about how to deal with expressed breastmilk and breastfed babies and this may influence their attitudes.  
Legal obligations of ECEC providers 
The following information about the legal obligations of ECEC providers may be helpful.  
It is against the law for a ECEC service provider to discriminate against you because you are breastfeeding. The right to breastfeed is protected under the federal Sex Discrimination Act 1984. In addition, individual Australian States and Territories have passed their own laws to protect the rights of breastfeeding women in areas such as work, education and the provision of goods and services.  
All ECEC services are covered by this requirement including long day care, occasional care, family day care and in home care. It doesn't matter if the service is not-for-profit or commercial. 
In practice this means that: 
You can keep breastfeeding your baby who attends the centre. 

You can provide the centre with expressed breastmilk and your child's carer must feed your expressed breastmilk to your baby. 

You can breastfeed your baby and express for your baby at the centre.  

Your ECEC provider must support you to keep breastfeeding or giving breastmilk to your baby while they are in care. 
ECEC centres can be made more 'breastfeeding friendly' if they: 
Let parents know that they support breastfeeding when the parents first make contact with the centre.

Set up a comfortable place in the centre for mums who want to breastfeed or express milk. 

Be positive about the baby's mum leaving her breastmilk for her baby.   
Information for you and your ECEC centre
Breastfeeding and Childcare is a pamphlet put out by Australian Breastfeeding Association and ACT Human Rights Commission. Download your copy below. 
The pamphlet outlines the rights of mother and baby regarding breastfeeding and early childhood education and care.
The front: Important information for ECEC service providers 

The back: Important information for parents 
The pamphlet has been translated into the following languages:
தமிழ் (Tamil)    Hrvatski (Croatian)    Tiếng Việt (Vietnamese)     हिन्दी (Hindi)      فارسی  (Farsi)
Thuɔŋjäŋ (Dinka)    简体中文  (Chinese)    العربية  (Arabic)    አማርኛ (Amharic)   Burmese    Assyrian      
Translation of this pamphlet was funded by an ACT Government grant.
Access and download Breastfeeding and Childcare
© Australian Breastfeeding Association May 2022