Prepare for breastfeeding before the birth and know your options once your baby arrives.
A breastfeeding plan communicates your wishes and preferences to your partner and your caregivers.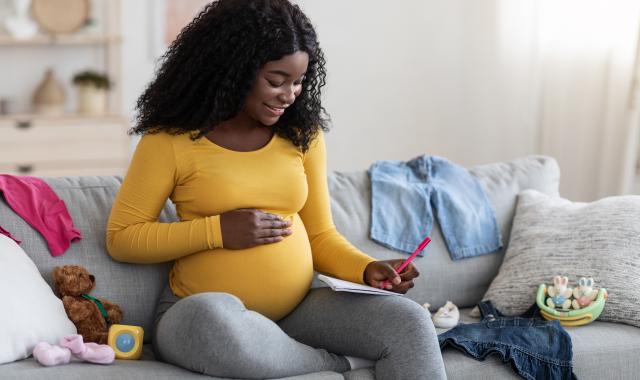 Many parents-to-be write a birth plan before the arrival of their baby. Just as important though, is preparing a plan for breastfeeding!
It can help you to identify your needs and preferences.  

Understanding how breastfeeding works and what's normal can help you avoid problems. 

It can help you gain the support of your partner, family and caregivers. 

You are more likely to meet your breastfeeding goals.   
Thinking about the following questions may help you as you make your breastfeeding plan. 
Before the birth
How can you learn about breastfeeding? 
What can ABA offer you?
Will you be taking maternity leave from work? Talking to your employer about a return to work policy can help you plan ahead. 
Immediately after the birth
What would you like to happen?
How will you get breastfeeding established? 
What will you do if you or your baby need special care after the birth?
While you are still in hospital
What are your plans for breastfeeding? 
What do you want to happen or not happen?
Think about:
having your baby always with you
requesting that your baby not be given any formula supplements without your permission
if you need to express your colostrum or milk, no use of bottles
if there are concerns about baby's weight, that you are fully informed and are given strategies for more frequent breastfeeding.
How can your partner (or accompanying person) support you to establish breastfeeding and advocate for you with your medical team if needed?
If you are expecting your baby to have special care or medical needs, or if there are reasons why you may not be able to be with your baby straight after the birth, please contact an ABA breastfeeding counsellor. They can help you tailor the breastfeeding plan to suit your particular needs.  
Download:   
My Breastfeeding Plan – your document to edit to suit your situation 
A template breastfeeding plan with explanations, supported by references to research and studies.  
© Australian Breastfeeding Association April 2022 
You can start planning right now