Preparing for your new baby and preparing to breastfeed - your support is key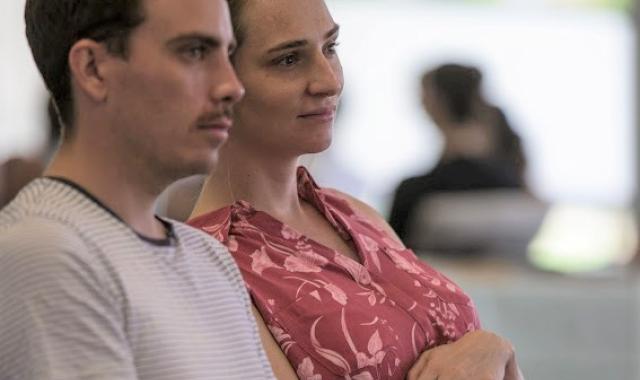 A new baby in your family will bring new challenges. It can take time for both parents to adjust to the lifestyle changes a new baby brings. A strong relationship with your partner can help as your new baby needs so much attention and energy. 
Many couples today have little to do with young babies before they have their own. That's why it's important to be prepared for the physical and emotional demands of caring for your baby. Even if you have a good idea of what to expect, often there is still a lot you can learn. 
Caring for a new baby is a 24-hour-a day, 7-day-a week job. Always being on call, with interrupted sleep, may leave your partner feeling exhausted and less confident.
There are many ways you can get ready to care for your new baby. One is to support your partner in preparing to breastfeed:
Before your baby is born
Learn about breastfeeding
Learn as much as you can before your baby arrives. Most couples attend antenatal classes but don't prepare for what happens after the birth. Get information from our up-to-date articles, videos, podcasts and downloadable information booklets
Attend a breastfeeding workshop
Learn what to expect in the first weeks, how to help with any breastfeeding difficulties and what to do if you have any questions. Attending these classes with your partner is important and gives you both a chance to build your knowledge.  
Become an ABA member
Membership connects your partner with a caring and supportive network through your local ABA support group. 
Together make a Breastfeeding Plan
Work with your partner to make a plan for breastfeeding. You'll have a clear direction about how you'd like your baby fed and cared for at delivery and while they are both still in hospital. Speak up for your partner and make sure staff respect and support your breastfeeding goals.   
Take as much leave as possible
Or maybe arrange some days working from home once baby arrives. Talk together about how you might manage day-to-day. Prepare and freeze meals, consider home help etc. 
Encourage and support your breastfeeding partner when talking to family and friends about the decision to breastfeed.
Help them understand why it is important to your family. It will show your breastfeeding partner that you too want your baby to breastfeed and help create an environment where your partner feels secure and supported. 
© Australian Breastfeeding Association April 2022
Get prepared - book your class