ABA joins countries around the world each year to celebrate World Breastfeeding Week from 1-7 August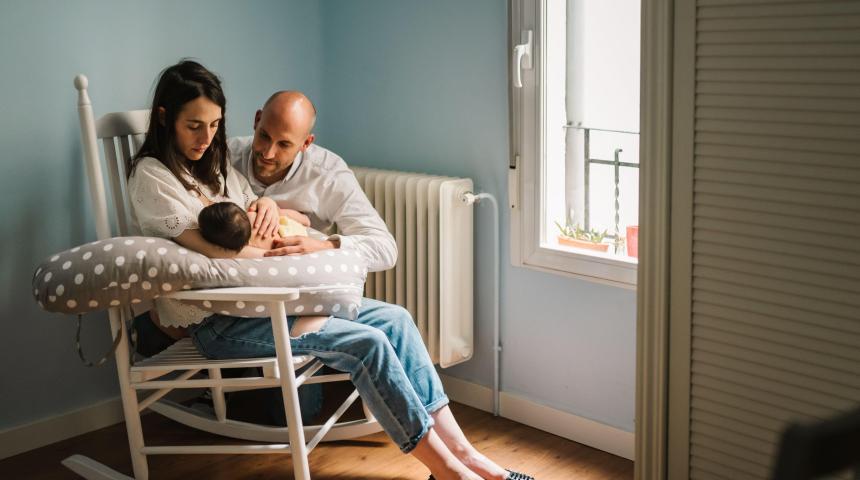 World Breastfeeding Week (WBW) is one of the most important weeks in the Australian Breastfeeding Association's calendar. From 1-7 August each year we join a global campaign to raise awareness among decision-makers, workplaces and the wider community about the importance of breastfeeding and its many benefits. 
ABA aligns with the World Alliance for Breastfeeding Action (WABA), the body behind WBW, for the theme each year. Past themes have focused on healthcare systems, women and work, community support, economy, science, education, human rights and the environment. 
The 2021 theme was Protecting breastfeeding: A shared responsibility. Primarily highlighting that breastfeeding is important as it contributes to the survival, health and wellbeing of all, it also acknowledges that breastfeeding must be considered a public health issue that requires investment at all levels.  
For ABA, WBW 2021 was a valuable opportunity to highlight how essential a village of support – especially fathers, partners and other carers – is to achieve breastfeeding success and increase breastfeeding duration, plus the long-term effects of this such as improved health outcomes for mother and baby. The 2021 campaign was also successful in raising awareness among the wider community that it is the responsibility of all to help increase breastfeeding rates and ensure more mothers have breastfeeding success. 
From an engaging social media campaign – with mums sending in their #BreastfeedingVillage brelfies (brelfies showing support peple helping mums breastfeed) and breastfeeding stories – to local and national media coverage, to local groups countrywide running in-person and online events, the importance of breastfeeding and the breastfeeding village were well and truly celebrated by all. 
Please stay tuned to our social media pages and join the conversation for future World Breastfeeding Weeks.  
As we get closer to this special week, find a World Breastfeeding Week event in your area: