By gaining BFW accreditation you position your organisation as a leader in providing family-friendly practices to your employees.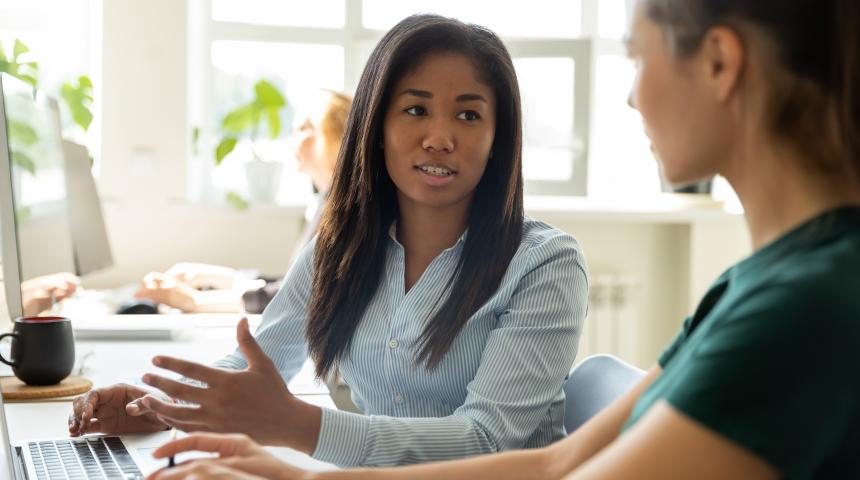 The accreditation is an innovative way for organisations to proactively demonstrate their commitment to supporting breastfeeding employees in a way that also brings tangible benefits to employees and employers. BFW accreditation puts in place the framework to ensure breastfeeding employees can meet both their work and family commitments
Formalising workplace policies through the accreditation process indicates a commitment to creating a workplace culture supportive of breastfeeding. It demonstrates transparency of process and shows you are serious about helping women balance work and family commitments. Typically, this is reciprocated through increased employee loyalty and motivation, resulting in improved productivity.
Demonstrate your commitment to gender equality and workplace diversity
By offering breastfeeding support in the workplace you are promoting gender equality and enhancing your status as a socially responsible employer. Gaining accreditation from the ABA as a breastfeeding-friendly workplace reflects a commitment to the equal and full participation in the workforce of pregnant, potentially pregnant and breastfeeding employees.
Why become a Breastfeeding Friendly Workplace?
Reduce employee absences
Employers who are not breastfeeding-friendly may find that they have a higher absenteeism rate and a lower return-to-work rate than their breastfeeding-friendly counterparts.
Increase employee retention rates
Some mothers will resign from work so that they can continue to breastfeed. Experiencing a loss of skilled employees along with the corporate knowledge they hold subsequently the organisation bears the cost of training replacements.
Smooth return-to-work processes
Creating a supportive breastfeeding environment can deliver significant cost savings associated with a smooth return-to-work process
Become an employer of choice
Promoting your status as an accredited breastfeeding-friendly workplace in recruitment advertising gives employees and potential candidates confidence about the quality of breastfeeding support provided in the workplace.
Increased productivity
Productivity can be impacted when employees experiencing stress related to their family responsibilities, which could indirectly affect their productivity in the workplace.
Enhance cost savings associated with a healthier, happier workplace
Research shows breastfed babies are healthier, so parents and carers require less time off work to care for sick children.  Anecdotal evidence also suggests bottom-line benefits from reduced absenteeism, and minimising disruption to work flow.
Want to receive a free quote?
Please submit an Expression of Interest via the online web form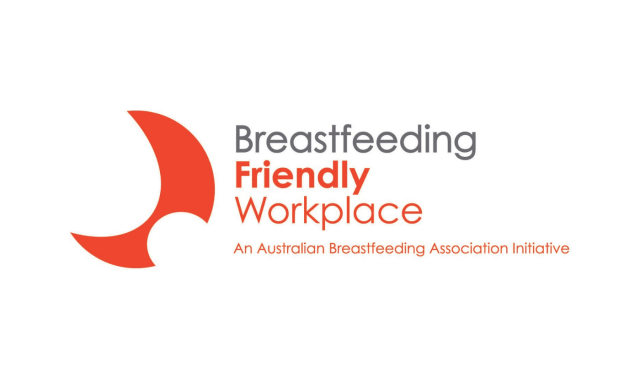 Accredited organisations can access a range of practical benefits as part of their accreditation
Publicity and media opportunities
Opportunity to showcase your organisation's journey to BFW status via submission of an article/photos for potential inclusion in ABA's Essence Magazine (circulation 13,500+) and/or the BFW eNewsletter.
Listing, announcement and organisational profile
BFW team
Ongoing support if you encounter any unusual or challenging situations in relation to the needs of your breastfeeding staff and/or aspects of the workplace. Our BFW Consultants are available to trouble shoot or provide support for the expansion of your Breastfeeding Friendly conditions.
Certificate of accreditation
Accreditation certificate for display within accredited workplaces.
BFW accreditation resources
Resources for you and your employees to enhance your breastfeeding friendly status.
BFW accreditation stickers
For use on the doors of identified Breastfeeding/Expressing Rooms and in public areas.
BFW eNewsletter
Bi-monthly eNewsletter contains ideas and resources to maximise communication opportunities, along with latest research, news, changes to legislation and best practice updates.
BFW logo
Full rights to use the BFW logo in recruitment and retention strategies, public website and marketing material, intranet and internal documents.
Breastfeeding resources
Available from BFW and ABA at a discounted rate.
Colleague cards
For communicating BFW accreditation throughout your organisation.
Communication cards
For distribution to employees requesting maternity leave.
Communication resources
A range of communication resources including content for staff announcements, a sample media release and presentation slides for inclusion in workplace inductions.
Re-accreditation
This ensures that your organisation continues to meet accreditation standards and has the opportunity to continue to improve towards industry best practice.
Subscription to ABA
A subscription for your organisation that includes copies of Essence magazine for staff lunch rooms or breastfeeding/expressing room plus a copy of ABA's best-selling book Breastfeeding … naturally  for the workplace library.