Know what to do when you can't drink the water.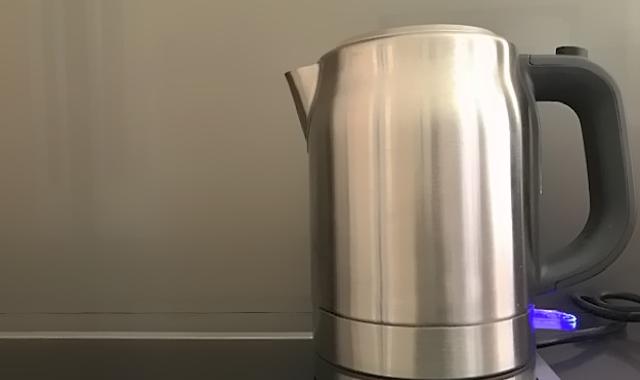 From time to time parts of Australia may receive water alert notices. It is important to follow the advice of the authority issuing the notice.
The following information is provided to help you manage the situation when you are looking after a baby. 
Notice to boil water  
If a notice to boil water has been issued, you should not drink the water straight from your tap. Instead use cooled boiled or bottled water for drinking, cooking, washing raw foods, making ice, cleaning teeth and in any other situation where your baby could get water in their mouth.  
How to make tap water safe
Heat water to a rolling boil for at least 1 minute using a kettle, jug or pot on your stove. 

Allow water to cool.  

Once it has cooled, place in the fridge in a clean container with a lid.  

Appliances that are connected to mains water (eg ice makers in fridges) should not be used. 
Making up powdered infant formula
Bathing baby
Be careful to avoid getting water into baby's mouth or eyes.   

It might be easier to give babies and children sponge baths rather than trying to keep the water out of their mouths.  

You can also use cooled boiled water in a baby bath. 
Washing dishes
Wash dirty dishes in either a dishwasher or with hot soapy water.  

Some families may prefer to use disposable dishes for a short time. 
Expressing
If you are expressing you can continue to use the same equipment for up to 24 hours, but it should be stored in a large plastic container inside a fridge in between sessions and then washed in hot soapy water. 
Do not drink notice 
In the situation where a 'do not drink' notice has been issued, you must use bottled water for all drinking and cooking including food preparation and for hygiene such as brushing teeth.
Making up powdered infant formula
Do not use boiled tap water
Use only bottled water for making up formula
Washing baby bottles
You should not use tap water to wash your bottles or other baby equipment. Use heated bottled water for washing.   

If you don't have enough bottles to last for the alert period, you can follow the cup feeding method outlined here by the World Health Organization. 
Expressing
Continue to use the same expressing and storing equipment for up to 24 hours but it should be stored in a large plastic container inside a fridge in between use.   

Heated bottled water can be used to clean the equipment every 24 hours.  

If you don't have access to a fridge or enough bottled water for cleaning you can hand express into a clean container.  

Disposable cups can be used for feeding the expressed breastmilk to your baby.  

For tips about hand expressing, you may find it helpful to speak with a breastfeeding counsellor. 
Bathing and washing
Water should not be used for showering, bathing, washing hands or brushing teeth.  

If the 'do not drink' notice is only for a short period of time, it may be easier not to wash your baby during this time.  

If necessary, a sponge bath using bottled water could be used.  

If too cool, this water could be heated on the stove for a short period of time to warm to a suitable temperature while stirring to ensure even heating and testing the water temperature is not too hot before washing your baby with it. 
For more information 
If you are concerned that you will not have access to enough clean water for you and your baby during this period, contact your state emergency services for assistance. 
© Australian Breastfeeding Association April 2022