Gain recognition for your support of breastfeeding mums and babies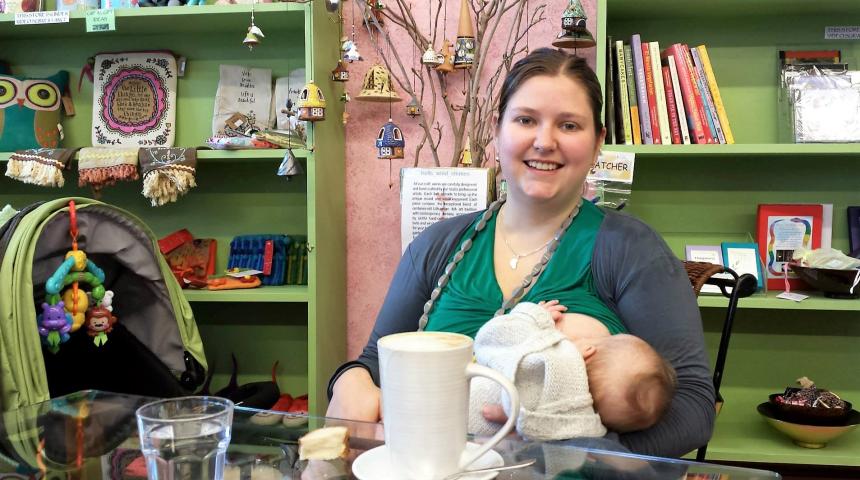 The Australian Breastfeeding Association (ABA's) Breastfeeding Welcome Here program was developed to improve community support of breastfeeding in public by encouraging community venues to self-identify as welcoming of breastfeeding women and babies.  
Breastfeeding Welcome Here venues can be everything from a cafe to a hairdresser, community centre or public library. 
All participating venues receive a Breastfeeding Welcome Here sticker for public display in their premises. Mums can look for the Breastfeeding Welcome Here sticker when out and about or check our interactive map to find a participating venue.  
Criteria
There are just three criteria to meet for your venue to be able to participate. You simply need to provide: 
A welcoming attitude from staff and management 
A smoke free environment 
Room to move a pram 
Get your free stickers
Participating organisations are eligible for up to 5 free stickers per organisation.
Larger organisations requiring more than 5 stickers and government departments will be charged $2 per sticker (includes postage) to help provide sustainability to this free community program.
Please call our National Support Office to arrange invoicing or payment by credit card. 
Breastfeeding Welcome Here stickers are available from: 
Australian Breastfeeding Association 
National Head Office 
PO Box 33221 
MELBOURNE VIC 3004 
Ph: 03 9690 4620 
Email: info@breastfeeding.asn.au 
Register as a Breastfeeding Welcome Here venue
If your venue fits the bill, the next step is to register your details below to have your venue added to our interactive map. We can then send your free Breastfeeding Welcome Here sticker.