Become recognised as a Breastfeeding Friendly Early Childhood Education and Care Service
Gain recognition for the important role your Early Childhood Education and Care service has in supporting breastfeeding mothers.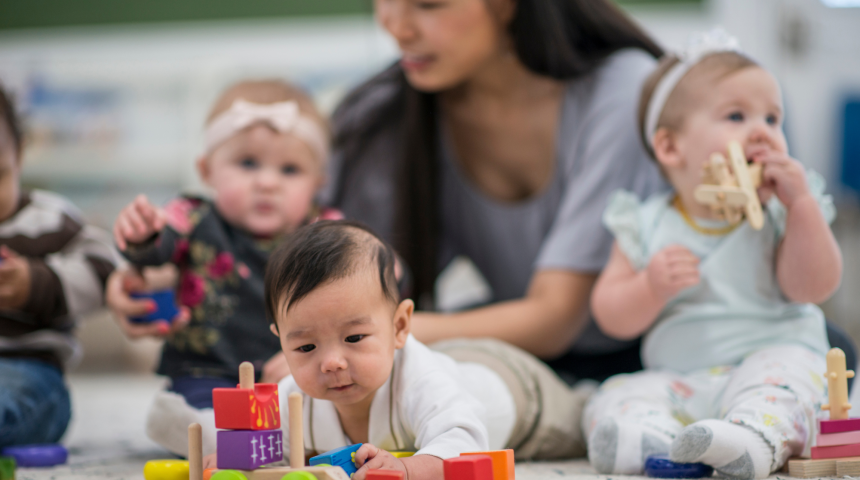 The Australian Breastfeeding Association (ABA) recognition provides Early Childhood Education and Care (ECEC) services with materials to support breastfeeding mothers of infants and young children in your care.
Designed with the needs of an ECEC educator in mind, this recognition will help you further develop your skills and knowledge to provide support to breastfeeding mothers.
As more and more mothers return to work within the recommended timeframe for breastfeeding, ECEC providers have an important and growing role to play in supporting mothers' decisions to combine breastfeeding and work.
What is included in the recognition?
Your ECEC service and educators will be provided with resources that have been specifically designed to help support breastfeeding mothers.
Certificate and sticker of recognition
To display in your ECEC centre to show your support of breastfeeding mothers.
Learning Module
Unlimited access to a learning module for educators.
Digital information postcards for parents
These cards can be distributed to mothers and parents providing information on how your ECEC service can support breastfeeding families.
Digital posters
Available to print and display in your ECEC centre to show your support of breastfeeding mothers.
Listing on our website
Once your ECEC service becomes recognised you will be included in our list of recognised ECEC services.
Learning module for educators
Access to a 30-45 minute module covering practical workplace information on using expressed breastmilk and caring for breastfeed infants and young children. Topics include:
    Needs & legal rights of breastfeeding mothers

    Appearance of expressed breastmilk

    Storing, handling & preparing expressed breastmilk

    How your ECEC centre can support breastfeeding mothers
All educators are issued with ABA education certification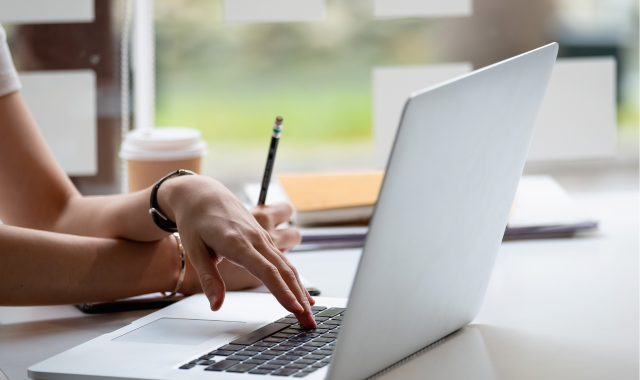 1-year recognition
Recognition renewed every 12 months
2-year recognition
Recognition renewed every 2 years
Prices above are for one recognition per centre, discounts available for multi-centre certification. Prices do not include GST. Please email bfwa@breastfeeding.asn.au for more information.
Requirements for recognition
There are six essential requirements for ECEC service to agree upon before receiving recognition 
Breastfeeding policy or guidelines
Confirming there is a policy or guideline in place at the service that supports breastfeeding
Employee awareness
Ensure that all employees are aware of the breastfeeding policy or guidleines
Information for parents
Provide information to parents about how the service supports breastfeeding at enrolment and ongoing points of contact
Australian Guidelines
The service meets and follows the current Australian guidelines for the appropriate handling, storage and preparation of expressed breastmilk
Appropriate space
Provide an appropriate space in the service for mothers to breastfeed or express if they need to
Supportive culture
Agree to maintaining a breastfeeding friendly supportive culture in the workplace
Why become recognised as a Breastfeeding Friendly ECEC Service?
Benefits of supporting breastfeeding in your ECEC services
Early childhood experiences and caregiving practices, including breastfeeding, are critical to optimal human development. Supporting breastfeeding aligns ECEC services with Quality Area 2 under the National Quality Standard. This standard aims to safeguard and promote children's health and safety, minimise risks, and protect children from harm, injury and infection.
ECEC services benefit when they support families where they are at.  This includes supporting women to breastfeed. Quality Area 6 under the National Quality Standard aims to recognise that collaborative relationships with families are fundamental to achieving quality outcomes for children. Also essential are community partnerships based on active communication, consultation, and collaboration
Legal requirements for ECEC services to support breastfeeding as a service provider
The Sex Discrimination Act 1984 (Cth) makes it unlawful to discriminate against women who are breastfeeding, including those who need to take short breaks at work to express milk. It is against the law to discriminate, directly or indirectly, against a woman based on sex, breastfeeding status, pregnancy, or carer's responsibility. Breastfeeding status includes expressing milk. It is generally against the law to tell a woman not to breastfeed or express in the workplace. Federal laws are reinforced by laws in all Australian states and territories that protect breastfeeding. It would be against the law, for example, for an ECEC service to: 
refuse an application for a child care place, or not offer a place, because a child is breastfed 
discourage a mother from continuing to breastfeed when her child starts in care 
not let a woman breastfeed or express milk on their premises, 
refuse to feed a child its mother's expressed breast milk 
do anything else that makes it difficult for parents to continue giving breast milk to a child while they in their care. 
Australian national guidelines promote and support breastfeeding in ECEC settings
Interested in being recognised as a Breastfeeding Friendly ECEC Service?
If you are interested, please submit an Expression of Interest Form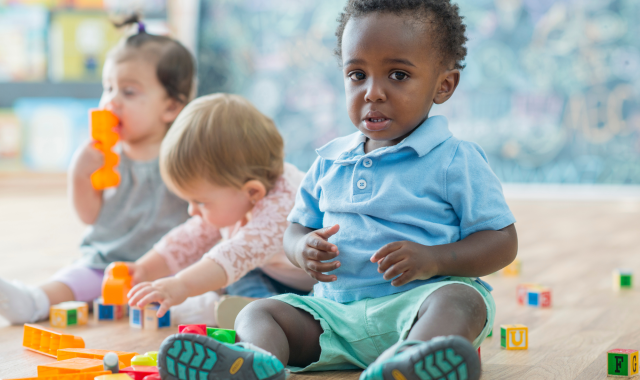 To get you started, ABA have these resources for you to download
Further links - National Strategies
Our other Breastfeeding Friendly programs