When you're looking after baby, you may feel a little unsure.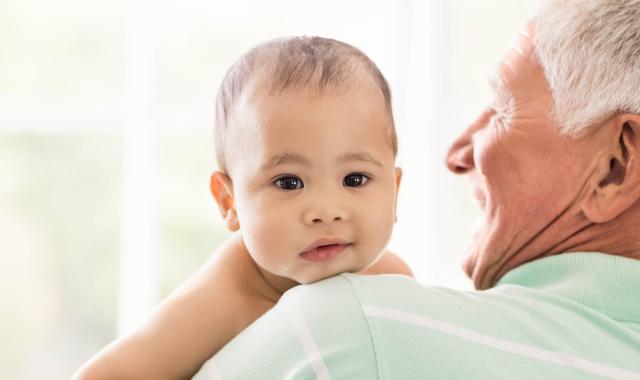 Settling the baby
Many breastfed babies are used to being cuddled or rocked to sleep.  
Fast, gentle back patting combined with slow side-to-side movement may soothe baby.  

Using a front-carry baby sling may help you settle baby. The baby should be held high in this type of sling, close enough that you could easily kiss the baby's head.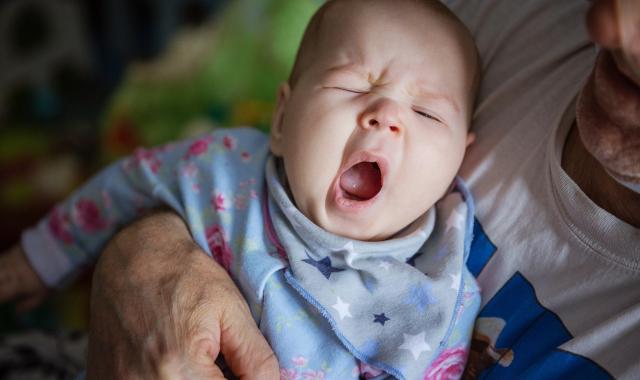 When mum is returning soon
If the baby becomes unsettled, try holding and talking to them softly. A small amount of expressed milk given from a clean bottle, small cup or with a spoon may also help keep baby calm until mum arrives.
When she returns, she may want to feed her baby as soon as possible — for her own comfort and to help her milk supply. 
What to do if you're running out of milk
Feed the baby the last of the expressed milk. If they need more to drink before their mother returns you should always contact her before giving any other liquids to her baby, including water. She may be able to return sooner or send extra milk.  
If the baby is eating other foods, you may be able to give something that the baby has had before. However, please check this with the mother first. 
If you need further help  
Contact the mother if you need urgent information about breastmilk feeds for the baby you are looking after. Call the Breastfeeding Helpline if you have questions about storing, preparing or feed a baby expressed breastmilk. 
To give baby's carer
The Carer's guide to the breastfed baby is a downloadable leaflet with tips for storing, preparing and feeding expressed breastmilk, great for giving to anyone caring for your baby. 
© Australian Breastfeeding Association April 2022