Only you can know when the time is right. With support you may decide to keep feeding.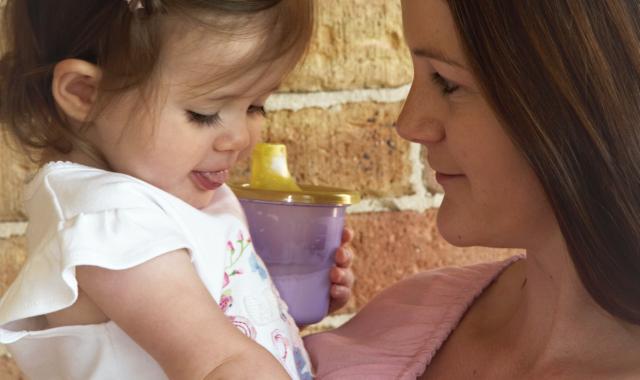 You may be thinking about stopping breastfeeding but wondering if you should. Perhaps you've had a change in your family situation or come up against challenges that make you wonder if it's time to wean. You may be feeling pressure from others. 
In most cases, with information and support, mums can work through these situations and keep breastfeeding if they want to. Find information and tips about what's happening for you. 
Reasons mums stop breastfeeding and what you can do to keep going
You feel your milk is drying up: There are many ways to increase your supply.  

You are returning to work: Many women return to work and continue to fully or partly breastfeed. 

You are worried that your breastmilk isn't good enough for your baby: Mature human milk is naturally bluish and looks thin when compared to other milks. Your milk is always perfect for your baby. 

You are having breast or nipple problems 

Your baby is biting or teething: Many babies get their first teeth between 6 and 9 months of age. This doesn't mean you have to wean. 

Your baby is sick: Breastmilk contains immune-protective factors which may help your baby to recover more quickly. Breastfeeding is also a great way to comfort a sick or distressed child.  

Your doctor has advised that you wean for a medical procedure or treatment: There may be other options so you can keep breastfeeding. Talk to them about the effects on your milk of any medication you are taking. You rarely need to wean to protect your baby from your illness. 

You are pregnant: It's possible to keep breastfeeding.  

You feel pressure to wean. Perhaps your family or friends are hinting that your baby is too old to be still breastfeeding. This is when you need the moral support of other mums like you. ABA's local group get-togethers are one place where you can find them. 
Every breastfed baby is eventually weaned. It may be after a few weeks of breastfeeding or a few years. When this happens is really a decision for you and your baby to make, based on your personal circumstances. 
Breastfeeding may be natural, but it is a learned skill. Unfortunately, despite our wishes, hopes and efforts, sometimes breastfeeding isn't working out. ABA is here to support you whenever you are ready to wean.
© Australian Breastfeeding Association April 2022